The word "deadline" can make many people feel goosebumps all over their body, but the reason is that they are used to leaving everything to the last minute. This can be explained by our inner resistance to do complicated and time-consuming tasks because those tasks require a lot of energy and mental effort. Of course, putting away a difficult task will only aggravate the situation and leave less time on the task fulfillment – all that leads to the increased number of errors.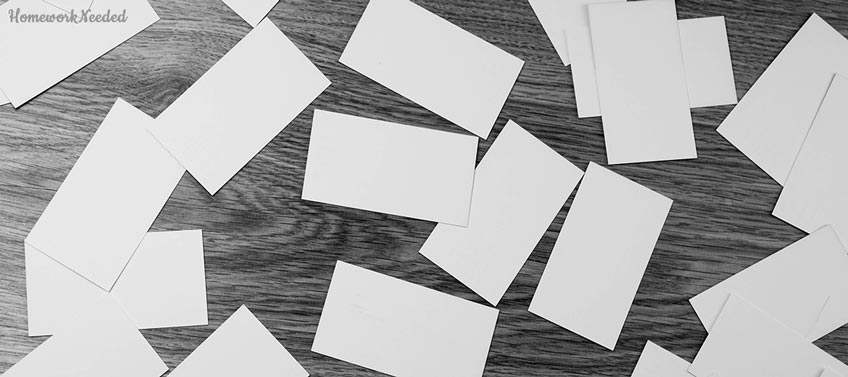 In order to reduce the number of mistakes while writing your term paper, use the following tips and make a plan, deciding on how many pages you should cope with daily. Dividing a huge task into small steps will relieve stress and will ensure your meeting the deadline on time.
Be Sure You Meet the Demands
Decide on the length of your work and, before starting to write, study the requirements thoroughly. Search for the reliable resources in your university's library or look for books and dissertations on the Internet through Google Scholar and format them correctly, because there are plenty of citation styles, like APA, Chicago Style, MLA, AMA, etc. Take into account that all the references should be placed in alphabetical order based on the last names of the authors. Avoid adding extra spaces; only the first word in the name of the text or the article should be capitalized. If you want to put a reference for the book while writing, do not forget to add the page number or the range of pages where the data was found. Do not try to plagiarize: it is better to buy an original paper than to fail with a plagiarized one.
Pick Up What You Are Aware Of
Imagine you need to explain your term paper topic to a child: are you able to do it or will you definitely fail? Fully understanding of the topic means that your submission will pass successfully and you won't be frustrated if someone asks you a question concerning your work. It is a good practice to pick up the idea you are going to prove during your term paper writing. However, if you are given the list to choose from, and none of the options sounds familiar to you, it is better to order a whole paper or at least an outline of it online.
Spend Enough Time on Careful Research
Any investigation is the "cornerstone" of the term paper because it determines whether it will be informative or contain only general ideas. First of all, go through one or two general books on the assigned topic and check them out before reading: they should not be obsolete. Only after that you can read more specific literature and make a copy of pages with useful material, but always specify the name of the book on the pages: it will help you with writing a reference list later. Another way to find a reliable source is to check library indexes; there you'll encounter recent articles, interpretations and explanations of your topic that can be included in your reference list as secondary sources.
Pay More Attention to the Structure
Outlining the structure beforehand will make your text look more organized and logically correct. If you don't know what to do next or you got lost while writing, return to the structure and the main idea you support. It is up to you to decide what to include in the structure, but there are some basic elements, that should be added:
- introduction (should contain main idea and reason why it is important to discuss this issue),
- body (each paragraph should underpin your idea one way or another),
- conclusion (make a summary of the work done and the results found).
Make a Powerful Conclusion at the End
The best method that will help you finish the term paper correctly is called ROCC. It consists of several stages:
R- rephrase your main idea;
O- add one important argument that supports your idea;
C- conclude what you have written earlier;
C- catch the reader on the hook, it means leave them some material for thinking.
To learn from the ROCC experts, you may need to visit HomeworkNeeded.Com.
Don't Rely on Spell Checker
Proofreading of your term paper shouldn't consist only of spell checking programs because they usually do not identify all the grammar mistakes. That's why you should spend an hour on manual proofreading or ask somebody to read your work. Don't aim at using complicated grammar structures, because they will make your sentences sound wooden.