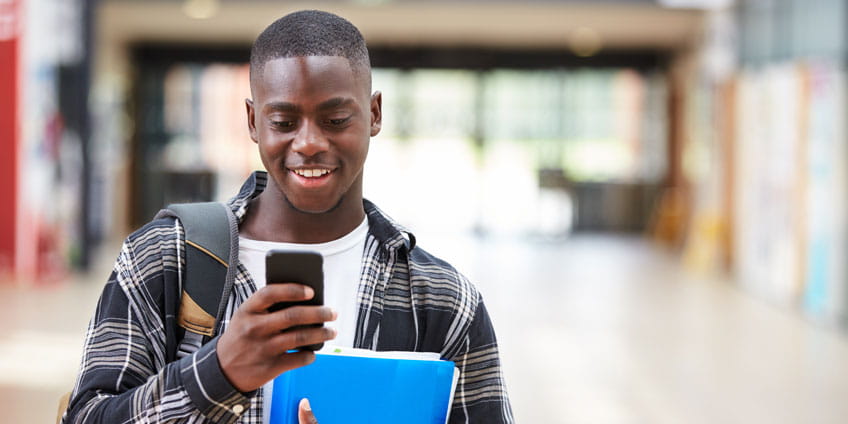 The average rap story that we know is about a rapper who came from the hood, sold the drugs, tried to survive and fought his way into the world of show business. No education, no college, of course. But nowadays it is cool to be smart. No matter whether you are an artist, a banker, a rapper or just a mother of two.
Lots of the famous singers, composers and rappers did not just go to college, but earned a degree. We do not know whether it was as a backup in case something does not work out or some kind of must-have thing. Whatever the reason may be, some of them were really hitting those books hard. Others are just flat out smart. So, today I am a myth buster. In the article I am going to destroy the myth that rappers do not go to college and rely solely on their fate or rhyme. So, here are some world-known rappers who know what it means to be a college student.
J. Cole and Lost Diploma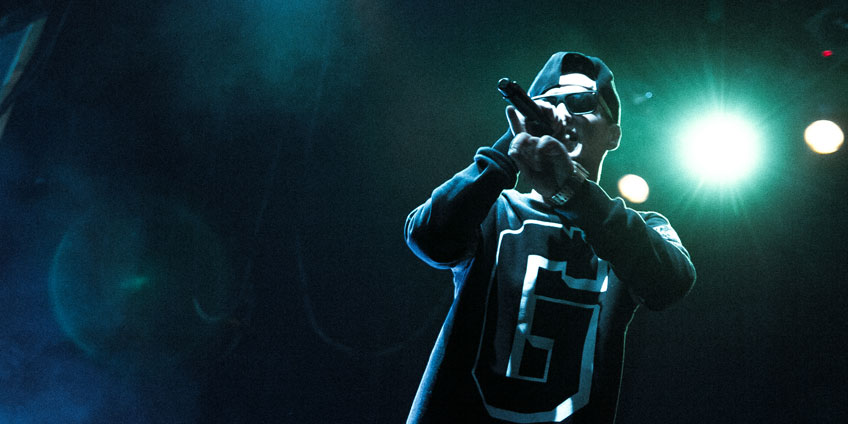 One of my favorite personalities in the rap world is J. Cole. Prior to making a big career as a singer, this platinum-selling rapper was a student at Johns Hopkins University in New York. Majoring in communications, minoring in business and taking PR classes, he graduated college and received his Bachelor's in 2007.
But that is not the whole story. While he was working on his second mix tape "The Warm Up", J. Cole graduated Magna Cum Laude with a 3.82 GPA. Maybe, he was using a college homework helper? The most fascinating thing is that the rapper has never received his actual diploma after college graduation because he did not return a book from the library. I bet he still keeps that book in some secret safe.
After 6 years, J. Cole performed a show at his alma mater and received the diploma from his former professors. Although it looks like the story about Cinderella and her shoe, Billboard, Grammy, BET, MTV Awards nominee still thinks earning a degree was one of his best ideas. In the interview he said that college showed him that he could start and finish something. You just need to set a goal and meet deadlines. You do not see intelligent rappers around much anymore. By the way, did you know he meditates before every performance?
Let's look at other intriguing stories about the rappers and their college education.
G-Easy and College Dorms
Being a high school student, Gerald Earl Gillum (yeah, it is his full name) had been making punchy beats on the "Reason" software and selling the tapes for five bucks each. After graduating from Berkley high school, G-Easy attended Loyola University in New Orleans. While enrolled, he took classes in marketing, production and business. In 2011, while pursuing the career in hip hop, he received in a Bachelor's degree in music industry studies also known as music business.
Some of G-Easy's tracks like "The Tipping Point", "The Outsider", "Sikkis on the Planet", "Big" were released while he was a college student. Just think, in 2011, he already toured with Drake and Lil Wayne while also having serious problems with his teachers and homework. Because of the tour, the "You Don't Owe Me" rapper missed two weeks of college classes and had to drive back to New Orleans to get a degree.
He learned the lessons from college so well that the album "These Things Happen" peaked at No. 3 on the Billboard album chart and was certified gold by the RIAA.
This rapper hits the top of the music charts, but never forgets where he comes from. He's been selling EPs which he made in the college dorm. If he has a chance, the hit-making rapper will come back to perform in New Orleans and help the local rappers make albums. It is his homecoming.
Aloe Blacc and the Trumpet
Yes, it is the person who wrote the lyrics for "Wake me up" when it's all over, when I'm wiser and I'm stronger. Sorry, can't stop. Okay, let's get back to the college part. Aloe Blacc is a soul singer, a songwriter and a rapper who also has a degree.
But it all started, as usual, in high school where he was just Egbert Dawkins, the trumpet player in a marching band. Thanks heaven, hip-hop piqued his interest, and in the third grade he got serious about music.
Actually, there is no hidden secret or intriguing story behind Aloe Blacc's graduation and college years. He graduated from the University of Southern California in 2011, majoring in linguistics and psychology. Then the world-known musician worked for Ernst & Young. I just want you to know it is never too late to start doing what you really love. He is a living proof that rappers can be smart and speak Spanish fluently.
Childish Gambino and His Rap Story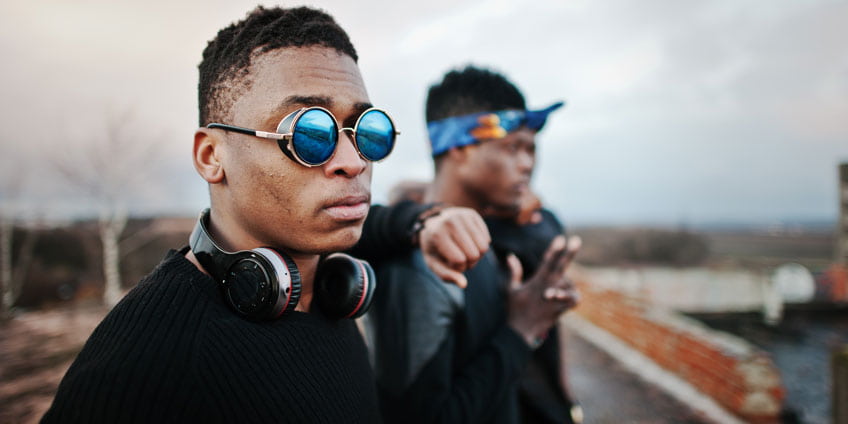 There is simply not enough space to list all of his titles (a director, a stand-up comedian, a producer, a writer, an actor, etc.). But because he is also a rapper, we could not leave this great musician out of our list.
The creator of the TV comedy "Atlanta" has been involved in musicals and plays since high school. Now we know him as Childish Gambino (thanks to the name generator, by the way), a talented rapper who has got something to say.
He has already released three albums – "Camp", "Because the Internet" and "Awaken My Love!", earned two Grammy nominations in 2015 and five Grammy nominations in 2018, got an award for "Redbone" as the Best Traditional R&B Performance, and lately released a great track ""This Is America", which was praised even by the Rolling Stones. In addition, he won an award as a writer for a popular TV series "30 Rock".
Oh, I forgot to mention that Donald Gover earned a degree from New York University's Tisch School of the Arts majoring in dramatic writing. By the way, if you need any assistance with writing too, or you are looking for assignment help, just try out our service.
M.I.A. and Oscar Winning Song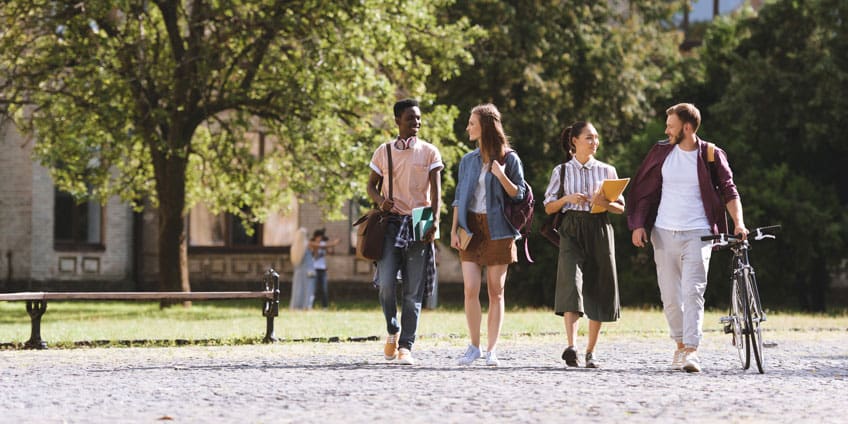 She was one of the girls who could really sing as beautifully as paint. Being a student of the convent school in Jaffna, M.I.A. got really attached to painting at first. The young rapper had quite a rough childhood being a refugee. Her mother was many times relocated from India to London and from London to India during the civil war in the 80's.
At that time, she would often listen to radio broadcasts and explore the world of hip-hop music. Then her school life started. Richards Lodge High School and Central Saint Martins College of Art and Design –this is where she discovered The Slits, The Clash, Malcolm McLaren and punk in all its variety.
Actually, M.I.A.'s degree in fine art, film, and video was not a waste of a time. She organized her own painting exhibition in 2001, designed the cover for one of Elastica band's track and worked on a documentary movie. She is the one who co-wrote an enchanting song for "Slumdog Millionaire", an Oscar-winning film.
After everything I told you, it is hard to believe she is a rapper, but she really is. M.I.A. got her own label, N.E.E.T., and her smashing hits were named No.1 on the UK R&B charts.
2 Chainz And a Story About the Intelligent Rapper
It was before his debut album peaked at No. 1 on the US Billboard 200. It was before his 2012 award from BET as a Rookie of the year. Before his work with Psy, Justin Bieber, Drake and Kanye West. Before his arrests and bullet wounds in the chest. 2 Chainz did not know what the fame was for a long time. He had been working in a "Playaz Circle" group and was known as Tity Boi (try to guess why). His big break happened only at the age of 32.
Just listen to that story. It really sounds like a rap story.
His mother practically raised him alone, while his dad was in prison. He attended North Clayton high school, where he witnessed the success of the R&B singer Monica. She transformed from a girl he saw in school hallways to a girl in music videos and at award shows. 6.5 feet tall, 2 Chainz joined a basketball team and quickly became a rising star. During his senior year 2 Chainz received an athletic scholarship to attend the Alabama State University.
In 1997 he met Burrell Conyers who went by the name Dolla Boy, and the two formed their own rap group known as "Playaz Circle". The rappers wanted to avoid the hustle and stay out of the jail. The group started recording indie releases with their own money. They released "United we stand", "United we fall" which helped them get a contact with a local radio DJ Ludacris.
But his music career was put on hold because he had to go to college. The rapper attended the Alabama State University. He was extremely focused on his grades – dude got a 4.0 GPA. Yes, the rapper with a 4.0 GPA. His powerful voice still reverberates in the college classrooms.
At that time, Dolla Boy ended up sent to prison, and Tity Boi got shot in a housing complex. Things did not go so well, and the rappers were back at where they started. They were making mixtapes and putting their music out on the streets. Then they managed to release "Duffle Bagboy" featuring Lil Wayne, and in the summer of 2007 this song blew up.  Next year they released their debut album "Supply & Demand". But the Tity Boi decided it was the name that was holding them back. In addition, he decided to go solo. And this is when he came up with the name 2 Chainz.
You know the rest of the story. Sometimes you need to go your own way to get better.
David Banner and His Main College Lesson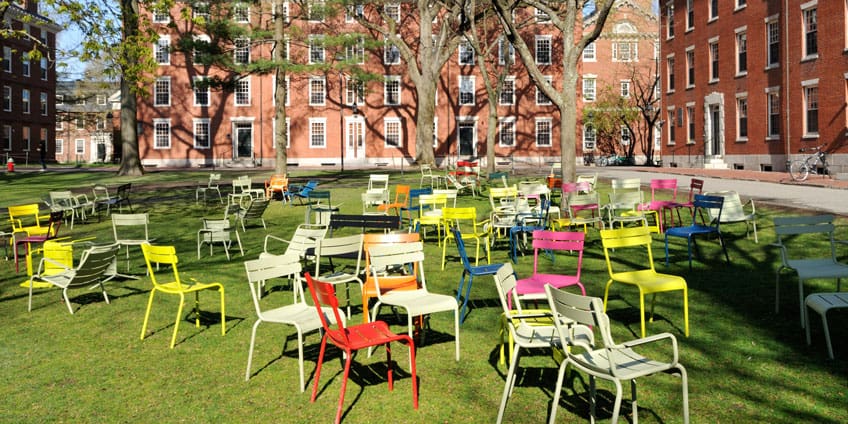 This guy is a smart cookie who managed to transition from the rap music to political issues in the blink of an eye. He was an SGA president in college and attended the University of Maryland, Eastern Shore where he majored in business. He received a Bachelor's and planned to return for a Master's, but dropped out to pursue a full-time career in music where he started to gain traction. I would say it was a smart move overall.
The ability to network with people is what he got from college. He stopped buying "Jordans" and started collecting the first editions of the books. In an interview David once said that he thinks people like him more than his music because of his ability to engage with them.
Here are David Banner's most favorite books – "The New Psychology" and "As a Man Thinketh". Let me know whether I should read them or not.
Lil Wayne And Psychology
Before winning the American Music Awards in 2017, before dozens of BMI, BET, Billboard Music Awards, this guy attended the University of Phoenix after transferring from the University of Houston. In 2005, the world-known rapper majored in political science at the University of Houston.
He left it due to his busy schedule. Because of the challenging schedule, the Cash Money rapper opted for online courses at the University of Phoenix and graduated with a degree in psychology.
Flavor Flav
This musical prodigy taught himself to play the piano at the age of five. He sang in the youth choir at the church and mastered drums, guitar and piano at the same time. I forgot to mention, he is proficient in 15 instruments.
No wonder he graduated from a Delft University majoring in radio communications and business.
This is where he met Chuck D, and the rest is history.
Of course, it is not the full list of rappers who graduated college. But the point is, education does not define who you will be in the future. It is just the start, but it is up to you to choose your path.