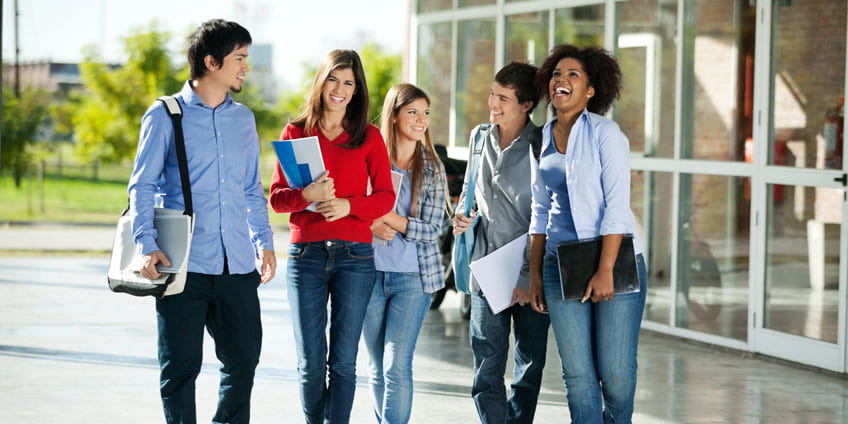 Have you ever asked yourself how much practical information do you know about education in the United States? Let's examine the subject regarding different educational establishments in the first place. So how does college work?
Presently, there are two principal higher education systems in the United States. They are introduced by:
the two-years' education, which is usually practiced in so-called community colleges;
the four-years' designed for large state universities, small private colleges and so on.
These two systems constitute the foundation which, in its turn, majorly impacts the whole structure and determines the mode the college works.
First of all, let's figure out if there is any difference between the terms "college" and "university". People tend to use the first one quite often. Nevertheless, its meaning is very vague. The point is that both terms may be used interchangeably, though it is not always applicable.
College VS University: What Is the Difference?
Community colleges are very common in the United States. And, they are very different from universities. To begin with, they don't provide a campus to live on for students in comparison to the universities. But at the same time, they are less expensive. It could be a great option for those who can't afford to study at the university in the first place (for various reasons).
In addition, there are more chances to be accepted, as the process of enrollment is not highly competitive. Most applicants, or more accurately, basically everybody who applies is accepted despite having a low GPA (grade point average) or SAT score (a standardized test that students take toward the end of a high school).
This short presentation aimed to highlight the general principles of how college works.
Sometimes we all have troubles with homework. Doing it on your own could be a real challenge! In that case, a reliable assignment help service could be a great idea, since a professional college homework helper will solve all your problems.
Insight into the US Colleges
Let us continue to expand on the topic at hand: how do US educational institutions work? It is essential to understand how the structure of college and university degrees work. You should know that Bachelor degrees are usually awarded at the traditional four-year universities. Their offer also includes Master degrees, Doctoral degrees and so forth. The list of options is truly impressive.
On the other hand, community colleges award so-called Associate degrees. In addition, a variety of other certificates and diplomas are available. We hope the difference between them is clear. It may look the following way: a Bachelor of Science (B.S.) versus an Associate of Science (A.S.).
Now we suggest you look at this example to learn more about how the whole system works. After the first two years of successful study, students can apply for the university and finish the rest two years there, eventually getting a Bachelor's degree. That is called the "two plus two" transition program. And it is widely practiced across the United States, too. Do you wonder why?
It often happens because of two main reasons. First, a financial one, no need to expand on the subject, for sure. Second, students may use this time to improve their academic record to have better chances to enter the university they wish to attend in two years. Basically, they work very hard to achieve their objectives.
Keep in mind, there are different colleges within one university, its meaning in this particular case refers to the different areas of education in that university. If you still don't fully understand how the education system works, further information will be helpful.
What You Should Know Before Getting into College
In general, students have to meet certain requirements, no matter what kind of institution they are planning to enroll in (more prestigious or less). Primarily, a college admission board look at the GPA. They also take into consideration the SAT score. Needless to say that extra-curricular activities are also taken into account, including volunteer work, internships or other paid/unpaid work experience. Then the actual study begins.
Remember to choose the major according to your academic interests: the liberal arts, technical education, etc. Because this decision will define your path in the future.
Academic Credits
During their studies, students usually receive academic credits. American academic credits are different in comparison to the systems in other countries, including Europe. Also, several semester credit hours (SCH) are awarded after the successful completion of courses. The number of credits varies according to the requirements.
You may have heard about a semester or a quarter system before. The quarter system is shorter than the first one and usually consists of 10 weeks of classes. The semester system includes approximately 15 weeks of classes.
That is an outline of the way the US educational establishments generally work. But let's continue, our research is not finished yet.
Online College: How It Works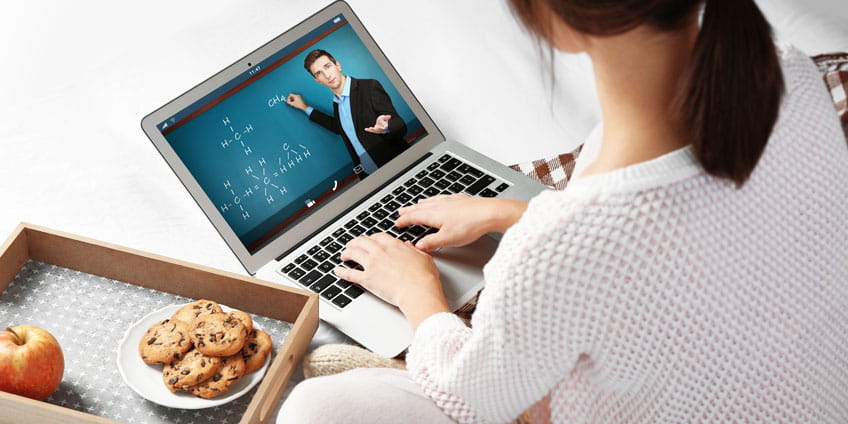 Nowadays more and more people lean towards an online education. It may be a great alternative to the traditional one. Because it has a lot of positive aspects, such as time-saving, money-saving, and probably energy-saving, too. Generally, people choose that option if they do not seek traditional university experiences with its well-known positive and negative sides. Of course, both options are credible in spite of their somewhat different approaches.
So how does online college work? First and foremost, the process of enrollment is the same as for the on-ground classes program. The apparent differences will become accentuated shortly afterward, beginning with a learning management system (LMS).
As a rule, online students use LMS regularly. Thanks to this virtual platform, students have access to different information, including syllabus, grades, or course materials. It is also possible to keep a track of your academic progress via this platform. And communicate with professors and other students as well, since the principles of online education regard the social interaction as a primary tool in efficient e-learning (where "e" stands for electronic).
This is the way a digital approach works. And, by the way, it works rather efficiently. Self-pace is, no doubt, the core value in the system at hand. It also offers flexibility, though it is required to meet weekly, or monthly deadlines. Sometimes online classes may require students' presence, but such a practice is not frequent. Most commonly, online courses follow the traditional semester-based schedule. But this may vary, it depends on the requirements.
We hope this article could give you some insight about varied approaches to the US system of education and its implementation. And the questions like "How does the traditional college work?" or "How does the online college work?" will never perplex you. Stay curious and keep learning!