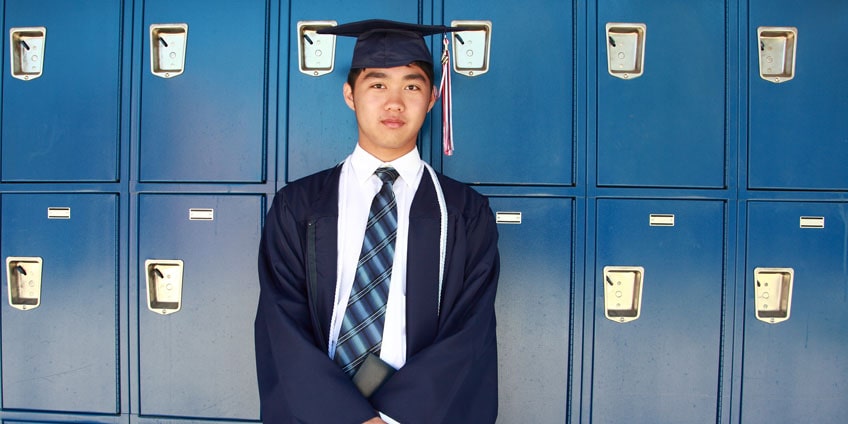 Oh, truly blessed are those high school students who know what college or university they want to go to since the very childhood. You would probably be glad to have such a perfectly symbolized goal, wouldn't you?
We all remember the "Gossip Girl" princess Blair Waldorf, who doesn't even think of any other university except Yale. She wakes up smiling after another beautiful dream about its campus and is ready to do everything (for instance, scheming and asking for homework help) to improve her grades. It feels so good to know where you want to be tomorrow…
But if you are not so sure where exactly you should go to gain a higher degree, we are here to help you!
In this article you are going to find out what is worth your attention when you are choosing an educational institution and what the role of its location is. Plus, we'll discuss college facilities in different states to let you see the whole picture of a place that will shelter you for the next four years or longer.
College Choice Guideline: Important to Include to Your Pros and Cons
With such a wide range of colleges to go to, the US is considered one of the best countries to receive a higher degree. However, even Americans are sometimes confused about all the details of schooling in the country.
Does the state make any difference? What are the key points to create a list of top colleges? And how to choose the most affordable one? Let's figure it out together!
Cost
Out of all the factors that influence our choice of HEI, the question of finances is often thought to shatter teen's hopes of attending a dream university. The money issue gets too tricky when it comes to studying, so it's time to outline the most important points.
The first thing you should pay attention to when checking descriptions of colleges is whether they are public or private. In case a college is private, the cost is usually much higher and not going to change unless you get a scholarship to pay for your studies.
Public colleges are closely connected with the state education policy. To explain it more clearly, I will use such terms as "in-state tuition" and "out-of-state tuition."
Basically, if a college is the state where you live, the cost of study there is more than $8000 lower, according to the NCES (the difference may be even bigger depending on the state).
Why? Because as a citizen you pay taxes to the state government. So, in case financial issues are standing between you and the college of your dream, you can opt for a college with the same major in your home state.
You may ask whether it is possible to receive an in-state tuition if you moved to a state where a college is located some time ago? Yes, it is.
But different institutions have different conditions. For example, in the State University System of Maryland, it is said that one is required to have lived in the state for at least 1 year. So the local committees can be sure you don't move to the state just to attend a particular college and make Maryland your permanent residence.
Quite harsh, isn't it? You'd better save some money for education.
Availability of Scholarships
Don't get distressed. You can enter the college of your choice if it offers a scholarship to study a major you want. Usually, all the information about it is displayed on the official page of the college website.
More specifically, if you are interested in applying to Harvard University, for instance, you should check more details on its admissions and financial aid page. Here you can see all the scholarships available at different departments.
Check the opportunity to get a scholarship award in every college of your interest. You know it never hurts to have more options.
Ranking and Graduate Employment Rate
It's difficult to choose a college to go to basing only on the success of its alumni or on its popularity. So, let's check the ranking!
Each state has its top colleges ranked. Such lists often come in handy when you try to find something really good and affordable in this vast abundance of universities.
Academic ranking provides can make a general impression of the quality of teaching at a HEI, as it plays an important role in overall students' progress. Besides, a graduate employment rate will help you determine your chances of getting a well-paid job.
Of course, all those numbers prove nothing if you don't study well, but it's good to know that the college itself meets all the requirements it sets for applicants.
States with the Highest Number of Colleges
As we have already mentioned, the US boasts of a variety of colleges and universities. However, their number is different in different states.
In Alaska there are only 35 institutions, for example.
The number of higher education institutions per state really matters because of the level of competition between them. The more colleges there are in the state, the higher the quality of their teaching should be in order to interest potential students and keep their ranking.
The most impressive number is that of California, which has 1246 colleges and universities! The State of New York takes the second place with its 632 institutions. The states of Pennsylvania, Texas, and Florida share the third place with the numbers of 544, 506, and 439 respectively.
To see more statistics, go here.
States and Colleges to Go To
In this post we decided to introduce the most popular US colleges and universities in each region of the country (West, Midwest, Northeast, and South), mentioning their positions in the overall ranking.
The University of California-Berkeley
Rank: 2
Estimated 2018 price: $42, 112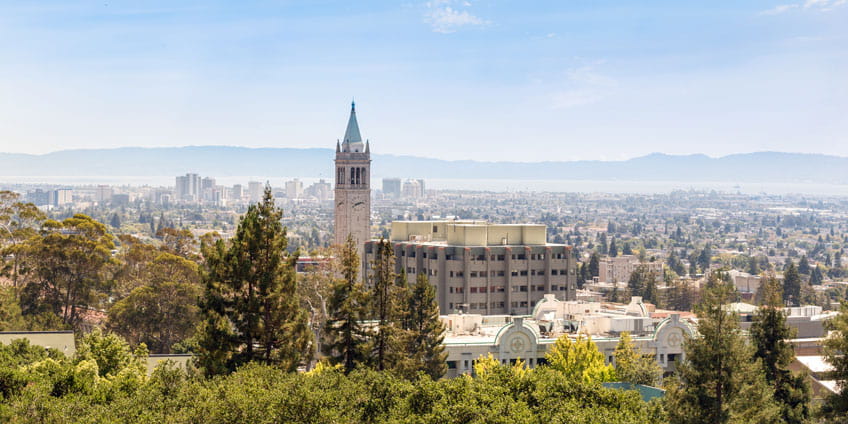 The number 1 public university of California, UC-Berkeley was chosen as alma mater by many prominent people, including co-founder of Apple Steve Wozniak and Google CEO Eric Schmidt.
The university got 7 Nobel Prizes. Its alumni were awarded 30 prizes!
Known for its thriving Greek life and more than 1,000 student organizations, the campus attracts most of the students. It overlooks the San Francisco Bay and, as it is located within the city, you can get anywhere from it. 
Pomona College
Rank: 16
Estimated 2018 price: $47,620
This private liberal arts college is situated in Claremont, Southern California, and is the best among US liberal arts universities. It offers an opportunity to live on campus together with professors.
Naturally, such peaceful coexistence sparks up the exchange of ideas and forms a close-knit community of people passionate about learning. So the statistics doesn't need any comments: 53% of students are engaged in the research.
Located only 35 km outside Los Angeles, Pomona College is a heavenly place to study at if you wish to explore both the big city and natural landscapes.
Michigan State University
Rank: 81
Estimated 2018 price: $39,405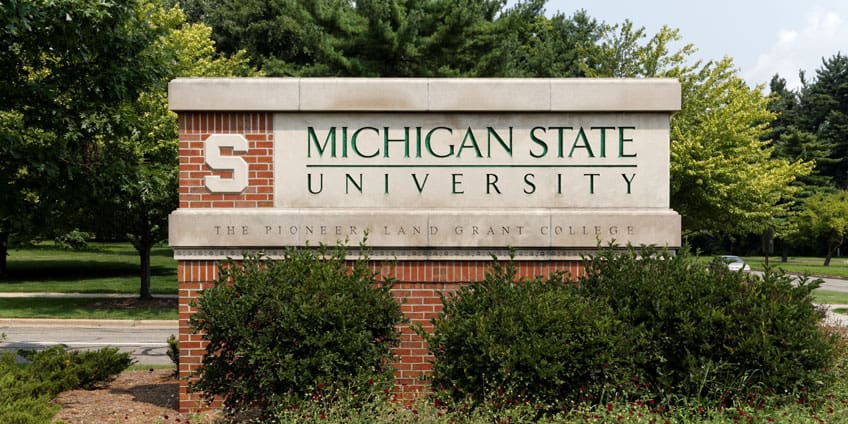 One of the 10 largest US universities has one of the largest single campus areas, where there is the nation's only environmental journalism organization, solar car racing team, student-run organic farm, and numerous sororities and fraternities to participate in. Education and business related majors are the most popular. The university is also known for 275 abroad programs.
Facilities for athletics, football, and basketball trainings only increase the ranking of Michigan State University in the list of top state HEIs.
University of Chicago
Rank: 3
Estimated 2018 price: $54,825
Founded by American tycoon John D. Rockefeller, University of Chicago can also boast of having Barack Obama as a lecturer at Chicago Law School for 12 years.
Located in Hyde Park, the university campus is a real urban dream: lots of attractions combine with peace and quiet.
Academic and enrichment programs attract a lot of students. In general, economics and physics are the most preferred majors in the University of Chicago. In addition, in the university's history there are 89 Nobel Prize winners, Microsoft CEO Satya Nadella, and writer Kurt Vonnegut.
University of Pennsylvania
Rank: 28
Estimated 2018 price: $49,536
Donald Trump and Elon Musk along with John Legend and Warren Buffet, the most scandalous and successful people of the 21st century, are the graduates of the University of Pennsylvania.
It was founded by Benjamin Franklin just a few miles away from Philadelphia downtown.
Impressive 91 majors and an astonishing research budget of 928 million dollars continue to attract students from all over the world, supporting the high position of the HEI.
Harvard University
Rank: 6
Estimated 2018 price: $48,949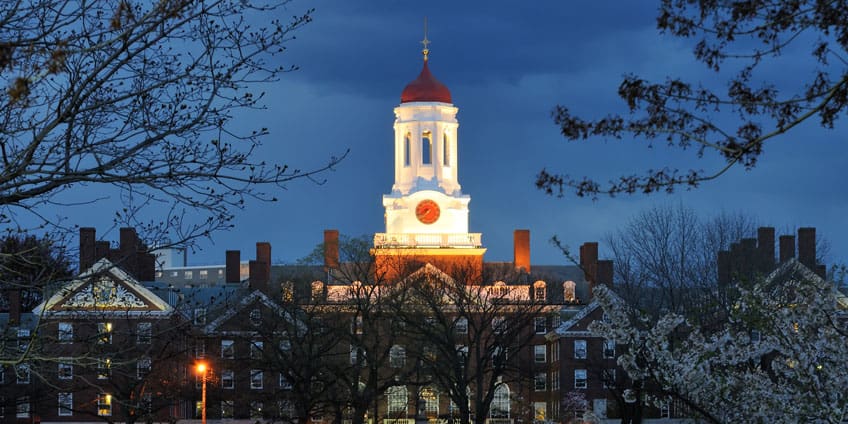 The most selective Ivy League university definitely has high entry requirements and low college admission, but there are no objections left if you remember that it is the oldest university in the US.
Despite the fact that it was founded in 1636, Harvard influences the life of the United States and the whole world. To be more precise, its graduates do. In particular, Bill Gates and Mark Zuckerberg.
Drive 5 km away from Boston downtown, and you can enjoy the largest library, use excellent research opportunities, compete with Yale football team, and study right where Franklin D. Roosevelt and John F. Kennedy did.
University of Florida
Rank: 20
Estimated 2018 price: $28,658
The suburban setting may upset energetic students. But with the campus size of 2,000 acres, you are sure to have no time to get bored. Being the state's oldest university, it is also rich in sport traditions. Home to the Gator football team, university often holds theme nights, such as Gator Night with free snacks and entertainment on Fridays.
And you don't know yet what the largest student-run pep-rally Gator Growl is worth!
A top-notch research hub, University of Florida was also the choice of American astronauts and Olympic medal winners.  
Vanderbilt University
Rank: 31
Estimated 2018 price: $44,712
Situated in Nashville or Music City, Tennessee, the university has 10 schools majoring in everything from humanities and music to engineering.
Apart from being the alma mater of such respectful people as novelist James Patterson, CEO of Time Inc. Anna Moore, and former NFL quarterback Jay Cutler, it is also a member of NCAA division I Southern Conference.
And it is a wonderful opportunity to get well-versed both in a subject area and in sports.
States with the Most Well-Known Colleges
Surely, everybody knows about Ivy League which comprises the most prestigious colleges and universities of the Northeastern states:  Brown, Columbia, Cornell, Dartmouth, Harvard, Princeton, Yale, and the University of Pennsylvania.
However, the term Southern Ivy is hardly familiar to US and overseas high school graduates. Although the Southern states' attempt of rivalry has proved unsuccessful, many Southern colleges (for example, Vanderbilt University) are still worth your attention. Besides, such universities as Stanford and Berkeley, and California Institute of Technology are very successful in competing with the elite institutions.
Conclusions
If you are choosing what state to go to college in 2018, take into your account the overall number of institutions there, education costs, availability of scholarship, in-state tuition, ranking, graduate employment rate, and unique facilities.
Even if at the moment it seems so hard to pass the entry exams of the college in the dream state, be persistent. As Benjamin Franklin said,
So, stay passionate about learning, develop yourself and your motivation to do your best and enter the college you want!