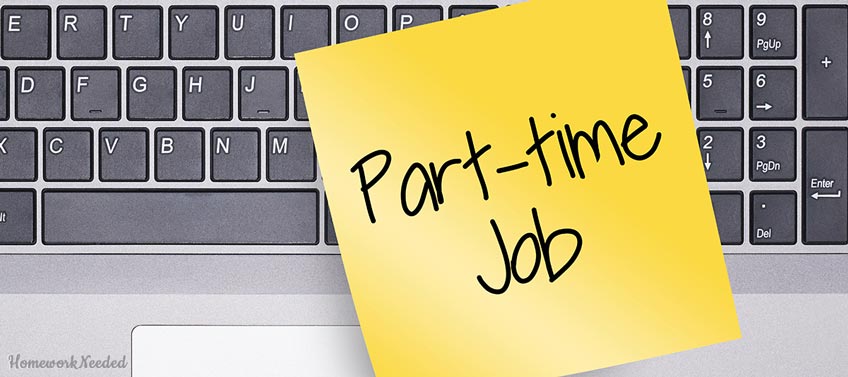 How to earn some money during your college studies? Actually, there are many ways how to do that, you only need to choose the one that fits you.
Where can students get some money for private exes while studying far from home? There are at least 12 different variants how to do that, which can not only help you earn funds, but develop professional skills for your future career.
In-campus Ways (Yes, they exist)
Department Assistant
Students can get a part-time job at one of the administrative departments of a college, performing functions of a secretary, office-manager or personal assistant. This is an excellent way to improve your organizational skills, that will be useful for your future jobs.
Teacher's Assistant
Graduate year students can work as teacher assistants, taking part in seminars. This is the way not only to earn money, but to try yourself in teaching activities, and, possibly, to work in college in future.
Grader
If you failed to get the position of a teacher's assistant, consider the position of a grader. This person's task is helping to put grades for groups consisting of a large number of students. Additionally, you can work as a grader remotely, in online-schools and course projects.
Tutor
Have you got a good background in chemistry, physics or mathematics? Do you know any foreign language perfectly or know how to prepare for TOEFL or any other exam? Then, you can be useful for students who need to improve their knowledges. Offer your services to your groupmates, set an hourly fee and grading criteria for your consultation, and then get up for work. This part-time job can easily become your main profession later.
Fitness Instructor
This is a part-time job opportunity for students providing their active lifestyle. Yoga, running, cross-fit, etc. – excellent ways to combine your favorite hobby with earning money.
Freelance Copywriter
Future journalists, philologists or just bloggers loving to write can work as copywriters.
Dorm Commandant
You can take a social load on yourself and to become a commandant in your dorm. Students taking this position can receive a job experience and develop their leadership skills combined to good privileges like a free dorm room, meals and even college studies.
Local Guide
Another in-campus part-time job position: being a guide for guests and future students, and to show them college territories.
Off-Campus Part-Time Jobs
Babysitter
This is probably one of the most popular part-time jobs among students. If you have days (or half-days) free of lectures, when you can take a look after someone's children, create a CV for a babysitter's position.
Sales Representative
For "talented sellers" a job of a sales representative in network companies (Amway, Mary Kay, etc.) can really fit. Flexible working hours and a freedom to plan your time. Additionally, you can work in campus here as well.
Promoter
Students often take part in various marketing activities (advertising and promotion of new products on the market). Consultations, degustation, quizzes are good ways to earn money and to improve communication skills.
Service Workers
Waiters, barmen, kitchen assistants: this is one more kind of activities popular among students. Flexible hours, tips and the opportunity to work at night or on weekends.
We suppose every student to be able to choose the part-time job possibility from this list, that fits personally for them and to improve their financial status while studying in colleges already.