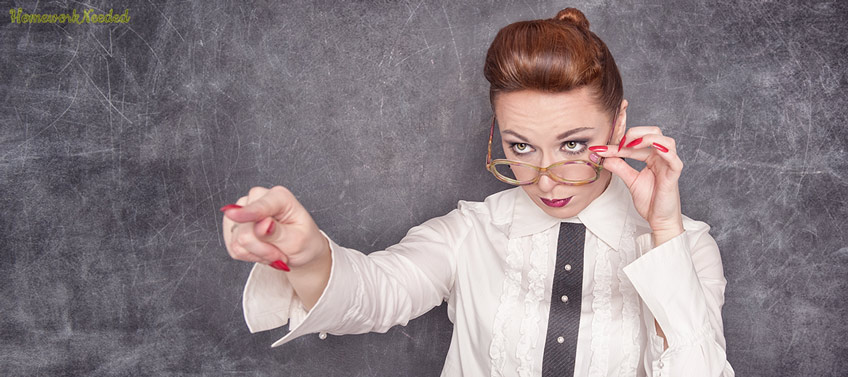 The first course is always stressful. Everything is new and this obscurity may fright even the bravest freshmen. Every student knows how important to impress somebody favourably is. That's why it's so vital to impress your new lecturer and to get along with him. If you have some problems, here are a few tips for you.
Find out What's the Most Important for Your Teacher
Everything begins with lectures and seminars. You should make a careful study of the lecturer's demands and try to meet these requirements. Some teachers approve the good attendance, others want to get the full answers on the seminars, and for someone the most significant thing is the exam. Unfortunately, you don't have any guarantees that exactly this teacher will set your final test. In any case, as a rule examiners are guided by your marks, not only by your answer itself because they trust your teacher.
Dress Well
It's sad, but true – fine dress helps to impress. If you value your reputation, you should avoid ripped jeans, baggy trousers and low-necked dresses. Teachers also despise piercing, tattoos and bright makeup. It doesn't mean that you must wear some kind of uniform, but your look should be appropriate for educational institutions.
Be in the Centre of Attention
During the seminars try to put your best foot forward. You can answer the questions, analyse topic, be active, ask clarifying questions and supplement answers of other students. This activity helps you to win teacher's favour if you don't wander from the subject, of course. Yes, being silent is also bad, but please, don't call out, you can just put your hand up and it will be noticed. Don't be afraid to make a mistake – you're only a learner.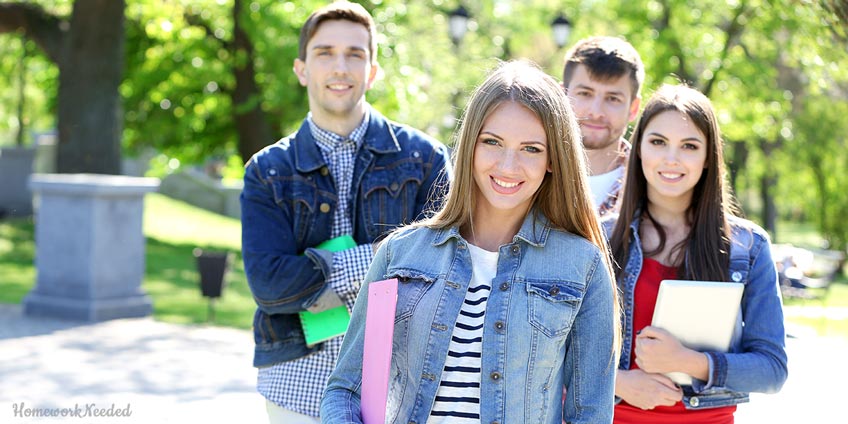 Politeness
Even if you think teacher put you a bad mark unfairly, stay calm and polite. You can try to convince him or explain, but don't be too persistent. It's better to ask how can you change your grade. On the other hand, you may be so diligent student, that teacher can give you an additional task. It may be a presentation, report or essay. Don't refuse because it can have a bad influence on your further results. Unfortunately, teachers don't forget and forgive such things even if you have respectful reasons for refusal.
If you want respect from the teacher, you should respect him too. Don't talk with your groupmates during lectures, and don't be distracted by books, mobile phones, and doing your homework from other subjects. Lecturers always see that and may resent. You're here to study, all other businesses can wait.
Also, you'd rather not discuss the necessity of a certain subject. It depends on the administration of your university, not from your teacher and for him his subject is undoubtedly important.
Outside the University
If you meet your lecturer out of the lecture-hall, you should be neutrally polite and try to keep a distance. You can courteously greet him, without any questions and especially hugs. If your teacher starts a conversation, keep it up, but in this case, the initiative is undesirable.
It also concerns social networks. There is nothing wrong with so-called "likes" under the photos and posts, but you should be restrained from sycophancy and cronyism.
Second Chance
Even if your teacher despises you no matter what – that's all right. Luckily, it's not school. In university subjects change very often and as a rule, you have to suffer from unbearable teacher not more than one semester. If a whole group has certain problems with him, you may make a complaint to the rector or just wait. Anyway, these tips will be useful for you and may alleviate your studying even if your teacher is the worst ever possible.