A resume is a part of a document pack required for a future student to write in order to send a college application. The main task of this paper is to describe the key achievements of an applicant in the field he or she decided to choose for future studies. It is important to understand that the college resume is not a paper to write a short biography briefing but the description of a student's development stages making an applicant a wanted university participant. The size of a resume shouldn't excess 2 pages even if an applicant is an exclusively successful candidate.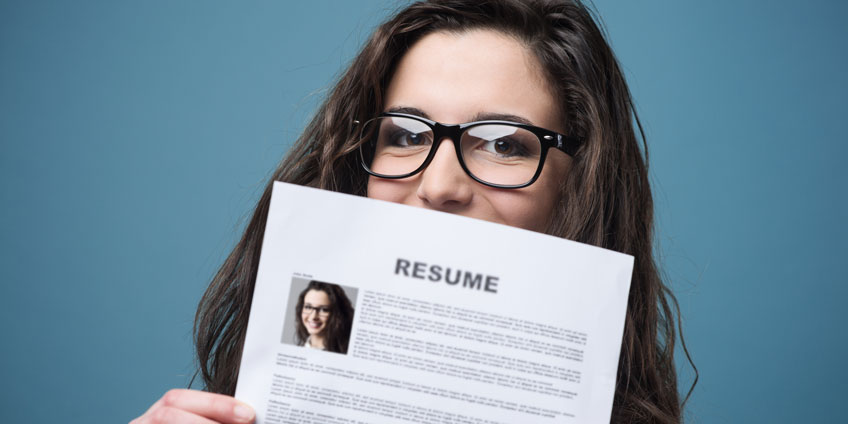 So, let's see how to write a good resume for college.
How to Start Writing a College Resume?
The first thing to write is your name. It is not worth to write "CV" or "Resume" because the document structure lets the committee officer understand it. There is no need to write data which is traditional in a job CV: age, sex, nationality, and other things because in the world of science they value achievements first, and the accent on personal data will only underline your conservatism while the motto of the academic world is the dare towards diversity and equality. Still, it is fine to write down your contact information: email or physical address.
Education
The next point is to mention your education. It is fine to write about your Grade Point Average in high school achievements too, as well as the mark about the excellent study (if that correlates with reality). You can add the information about the certificates you have got and the courses you attended. They need to have something in common with the field of your planned studies.
Awards & Achievements
Committee officials value different awards very much: scholarships, competition victories, and study grants. In this section, you should write about all the academic awards you have, and then encouragements you had got in other fields: diplomas and cups in sports achievements, knowledge competitions, etc.
Research Experience
If you have research experience, this fact should obligatory be mentioned as it can become a huge plus when applying. Every position has special skills gained during research activities: statistical analysis, interaction with special software solutions, lab procedures, the knowledge of how to write technical documentation, etc.
Publications, Scientific Papers, and Presentations
Do you have official publications? Write about them to gain an additional advantage. If there are no publications, you are welcome to mention your participation in scientific conferences and meetings, or other educational events. Topics of your coursework papers related to the chosen direction can be added to this list as well.
Off-Campus Activities
This section of the college resume is especially relevant in the case of applicants planning to study humanities, such as equality programs, activist organizations, volunteering projects, etc. It will be good to show your participation in a college council. But activities supporting the development of such qualities as leadership, attention to deadlines, dedication, organizational skills and so on deserve special attention when writing the college resume.
Foreign Language Skills
The applicant who knows one or several foreign languages on a high level should write about them in the college resume obligatory. If it is a tourist level skill, you better avoid mentioning it. The task of this document is to present skills and abilities that will be useful in your future studying, so write only about languages you know at a B2 level at least in this section.
Skills
Here you need to write about your special skills gained during your high school academic and researching activities. And they should not be standard phrases (stress durability, communicational skills, knowledge of MS Office and so on). In this part of the college resume, you should demonstrate more complicated skills like your knowledge of special software. Skills and abilities should correlate with your academic experience.
Recommendations
The last section is the list of teachers and professors recommending the applicant as a worthy candidate. If there are several recommendations in a pack of documents, their relation to the applicant's activities should be mentioned (promoter, teacher, club leader, etc.). Adding their contacts is also a plus.
What to Check in Your College Resume
As a college homework helper, I can read some college resume papers applicants write every day. I always feel happy when I see a carefully written resume with a correctly given information about the candidate and without mistakes. Such documents always create a positive image of students who know how to write a college resume.
So, if I can make such a conclusion and create a student's profile based on the data from their resume, college specialists can make it even more easily. They don't have any problems with defining how serious this or that applicant is about the application and what their academic potential is.
After several years of experience, I can tell you about the most common mistakes which students make in their college resume.
Keep in mind that it is easy to make a mistake in the college resume, but it is impossible to correct it after the application is sent. So, you need to be as attentive as possible when giving the information about yourself.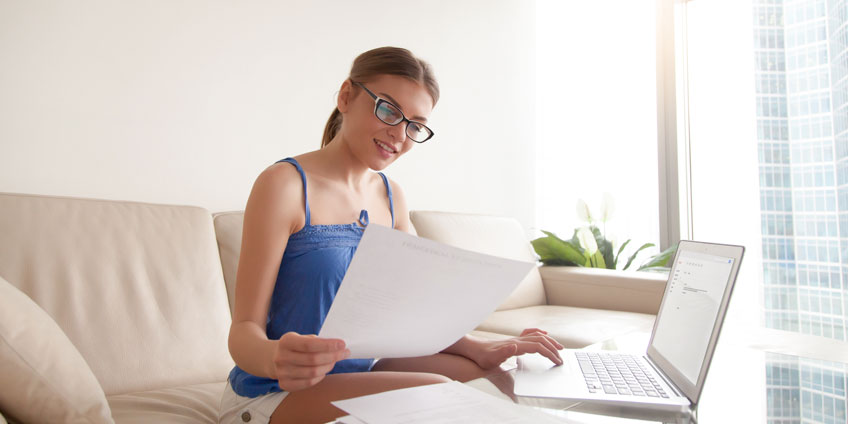 1. Typos and Grammar Mistakes
Your college resume should be perfect grammatically, without any typo or mistake. You don't want committee officials to think that you lack grammar skills or are not interested in their college program, do you?
Your resume reflects your level of language skill, so read and edit it as many times as it is required to be sure your college resume is perfect.
2. Lack of Precise Information
Students like writing "water". This is probably the habit caused by oral exams: the more you speak the better, even if it does not completely relate to the topic. Still, you shouldn't use this skill when you need to write a resume for college. It should be maximally precise and laconic.
Just try to compare these 2 approaches:
A: Worked with employees in sales settings
B: Recruited, hired, trained and supervised more than 10 employees as sales managers for the store network having $3 million of annual income.
Both phrases can describe the same person, but the college will be more interested in the second one.
3. Universal College Resume Trouble
Just memorize it: you have to address each resume to a particular college. Avoid universality, don't try to write the resume suitable in any case. Try to analyze college requirements and think how to serve the information in order to show your interest in the program and to prove you fit it. Do this before you start to write.
4. Duties vs Accomplishments
How do you think, what will interest committee officials more: your duties stated in the resume, or your achievements? Of course, accomplishments are more important, as they show your development as a student.
Here is a tip about stating your achievements, just pay attention to two messages:
Bad message:
• Attended videomaking club and filmed short-time movies.
• Worked with disabled children as a volunteer.
Good message:
• Used an HD camera to record short-time movie materials, and then used a PC with special software (Sony Vegas) to montage the film.
• Developed daily activities for disabled children and prepared a 1-hour holiday program for them.
5. The College Resume Appearance
Everyone pays attention to the outer look of a thing, no exceptions. This works even more in case of the outer look of documents which can determine your future. Pay attention to the font, align the text, use tabulation instead of a space button. A wrong and ugly resume makes the officer think that a student just can't use a computer to write and format texts at all. And finally, such a resume is just unpleasant to read.
6. The Goal of a Resume
At the beginning of your college resume, you need to state a short goal for writing it and sending it the college.
Avoid phrases like: receive a prestigious diploma, get a high-quality education, etc. There is no need to prove the college that it is prestigious and its diploma is wanted by employers. Write that your will is to get as much knowledge as possible according to the program, because it will be very helpful for you to stay competitive on the future labor market, for instance.
7. Personal Characteristics
In a resume, there can often be found a standard bunch of personal qualities that seem to be attractive for students. Yes, you can write such words as "team player", "active person", "hardworking", "detail-attentive" etc. They can really attract attention, but nearly 100% of future students write about them. This means they don't make you look special.
Here is a final recommendation: for instance, if you want to show that you know what teamwork is, then show that in your resume. All in all, find something special about yourself and don't write empty words if you can't prove them with your actions and facts.
Example: How to Write a Resume for College
Finally, here is an example of a good resume. Check it out and try to use as a reference to write your one.
JOHN ANDREWS
123 Jane Doe Street, Austin, Texas 12345
555-456-890
Education:
Reagan High School
7104 Berkman Dr
Austin, TX 12345
Anticipated Graduation: May 25, 2019
Cumulative GPA: 3.9 on a 4.0 scale unweighted
Cumulative Rank: 15 of 300 students
ACT Composite: 29
Graduate with Honors
Activities, Honors, Awards:
Travis County Volunteer of the Year Award: 2018
The most volunteering hours in a class of 500 completed, including 75 service hours.
Editor-in-Chief of a college newspaper Reagan High School Bugle: 2018
Was a head of a news team of 10 students, edited more than 100 articles per month, used WordPress instruments to create a layout design and publish news online
1st place for programming in the Austin IT Competition: 2017
Spanish Club: 2016-2019;
Junior Varsity Basketball: 2016; Varsity Basketball: 2017-2019
Community Service:
Austin Legion Sports Camp: Basketball Instructor: 2018
Instructed basketball basics for a group of 40 beginner students
Volunteer Basketball Coach: 2018
"Preserve Austin Parks!": Event Manager: 2017
Managed an event that collected $20 135 to plant trees in Austin parks & gardens
Travis County Animal Care: 2016-2019
Chile Mission Trip: 2017
Gave out clothes and food, taught adult students to speak and write English
Work Experience:
Intern Programmer at AustSoft Ltd. 2017
Worked under deadline pressure and gained advanced logic and time-management skills
Freelance programmer 2018
Created 5 Android applications for an IT-service company SoftAndro Inc.
Hobbies/Interests:
Travelling (Chile 2017; Spain 2018)
Programming
Basketball Playing
Event Management
Skills:
Programming
Typing Speed 105 wpm
JavaScript
C++
C#
WordPress CMS
OS Windows
MS Office
Now, you know everything about how to write an excellent college resume. Use new knowledge to apply to a college of your dream. Have a good luck, and don't forget that the very first person you study for is you.