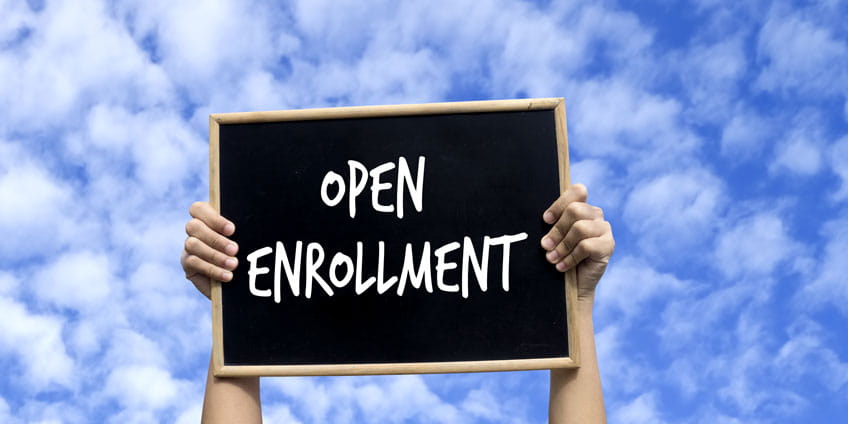 The process of enrollment in college is a tough nut to crack. After all your carefree life in high school ends, suddenly so many responsibilities come down on you. Gather recommendation letters, pass exams with higher than average scores, decide where you want to study, where you want to live, apply for scholarships, and so much more. College essay topic idea is almost the last thing you can think of. When hearing that some insightful peers began preparing their ideas nearly a year ago, your anxiety rises to a boiling point. Wait! It shouldn't be this way! We are going to share with you some key points to consider when choosing college application essay ideas. So take a deep breath, relax, and get creative!  
The truth is, the admissions committee doesn't want you to be a perfect person. Another fact - your essay passes a few levels of revision before the final decision, so thankfully, the final choice doesn't depend on one person. So, what do they want to see in your admissions for college essay? Everyone says that it's time to reveal your very personal matters, but why so many applications are being turned down, then? The answer here is simple. Your tone of language and story plot decides the most of it. Good college essay ideas are only a great starting point to reveal what kind of person you are. There definitely should be a balance between confidence and positive approach for life, honesty and keeping it straight to the point.
Here is a list of college application essay don'ts:
Be confident, but DON'T brag;

Be honest, but DON'T share excessive details;

Show passion and dedication, but DON'T lie;

Show optimism, but DON'T underestimate the power of overcoming difficulties;

Share important events, but DON'T focus on hot topics like politics, religion;

Keep the classical structure, but DON'T make it predictable;

Share your feelings, but DON'T let emotions get out of control;

Focus on your special experience, but DON't forget to mention what it means to you.
Keep in mind, collecting college essay ideas should not come across as a difficult exam for you to handle. Make it fun! Sit down, tune up your favorite playlist and start reflecting on your life. Think of what events, feelings, experiences shaped you as a person. We will talk more about some really effective techniques for shaping great college essay ideas later in this article.
Yet, it's important to mention that college application essay should portray your best traits, which may potentially help you achieve great things in life. To prove that you really can do it, you should support your claim with evidence, just like times when you'll be shaping every other college essay structure. That evidence would be telling about your specific experience, which allowed you to succeed at some point in your life: to overcome difficulties or failure, to reach new heights, to survive or save others, to help someone in a meaningful way, and so on. Let them know your goals, your story, your background! But be aware of choosing just one main point for one essay. In the next section, we will reveal the topics for admissions essay ideas, which most students are going to use for 2019.
What are Essay Topic Ideas for College in 2019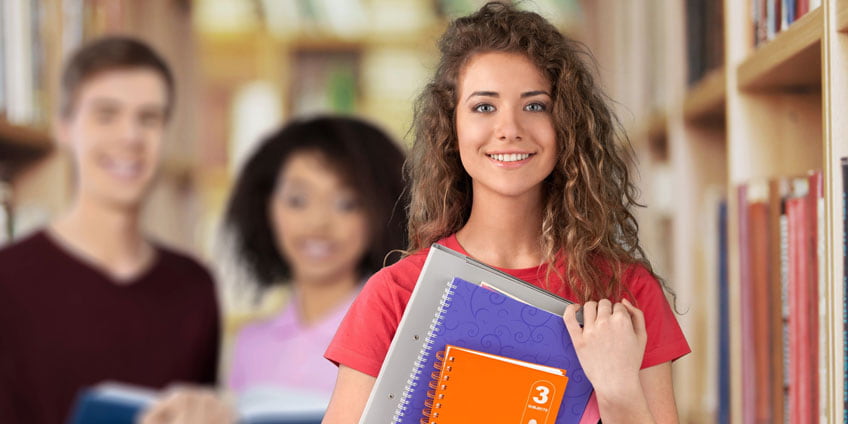 Let's look at essay topic ideas for college that are going to be trending in 2019. How did we collect the list of basic ideas for college essay typical for the vast majority of colleges and universities? First of all, we went with this question to college advisors working in various schools. Second of all, we consulted the Common App.
The Common Application website delivers an undergraduate online application to over 700 higher education institutions in the US, as well as a number of European countries, and China. With only one account, you can apply practically wherever you want, from distant universities overseas to Ivy League Colleges! Now, as the application process became so much easier and faster, most of the students are wondering, what college admission essay ideas to use? Well, it's fairly straightforward. First of all, the Common App has a few types of them already developed for you. But don't think of it as if it was an obligation - you could also submit application essays of your own topic choice.
Here is the list of the latest college essay topics that they offer:
College Admissions Essay Topics 2019-2020
Personal Growth event;

An Engaging Activity that you love doing;

Problem Solved or the one you would like to solve;

Any Topic of your choice - other college's prompt or your own idea;

Questioning or Challenging an idea or belief;

Obstacle or Failure - and lessons learned;

Meaningful background, interest, or talent.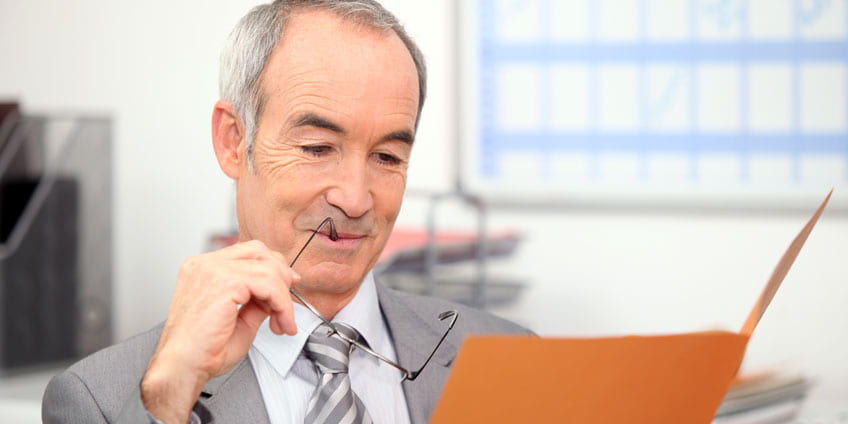 Generally, as you can see, essay ideas for college students are not made to debate, or to rephrase your resume in more informal text. The college committee also doesn't want to judge your choices and experience. Meanwhile, they choose college admissions essays, which could help you reveal some important factors about yourself that you couldn't tell otherwise. They should anticipate meeting you in person after they read your admissions essay.
And remember, show - don't tell. The worst thing to write in a college essay is "I should be your student because..." You could better write about one highly emotional event from your point of view. And don't forget to describe it as something that highlighted your best features.
Want some more college essay ideas help? Let's discuss how to build the winning structure of your college application essay.
College Application Essay Structure Ideas:
Classical (Introduction - Thesis - 3 Evidence Points - Conclusion);

Cause and Effect (Blocks or One-by-One);

Compare and Contrast (Similarities and Differences);

Narrative structure (chronological or alternative storytelling plot)
Narrative stories may appear challenging to write, especially if you have little or no experience of writing such essays. However, it is simple to memorize some key points, which make your college essay positively unforgettable for admissions officers.
For example, prepare an outline or a mind map of your storyline before you start writing the first draft. Otherwise, you might delve so deep into emotions and descriptive parts that you will lose the whole point out of sight. Choose college essay ideas, which would be rather simple so you can bring your very personal touch to it, while also keeping it concise.
Sometimes you don't want to use chronological structure, because flashbacks add some very important twist to your plot. In this case, make sure your story generally develops. It should deploy through parts like beginning, anticipation, climax, straight to the "a-ha" moment, and insightful conclusion, even if you are jumping in time back and forth as the story goes.
Another great idea is to begin and end your college essay with action. This attitude both creates an excellent attention grabber in the introduction and good clincher point at the very end. After you engage the audience with your story, make sure you slow down the rhythm and reflect a little bit what some particular event meant for you. How did you feel, what it made you think of, etc.? Eventually, you need your application essay to show in vivid details how you can potentially become an asset, which pushes forward the college community as well as academic knowledge in the field that you're passionate about.
Coming Up With Creative College Essay Ideas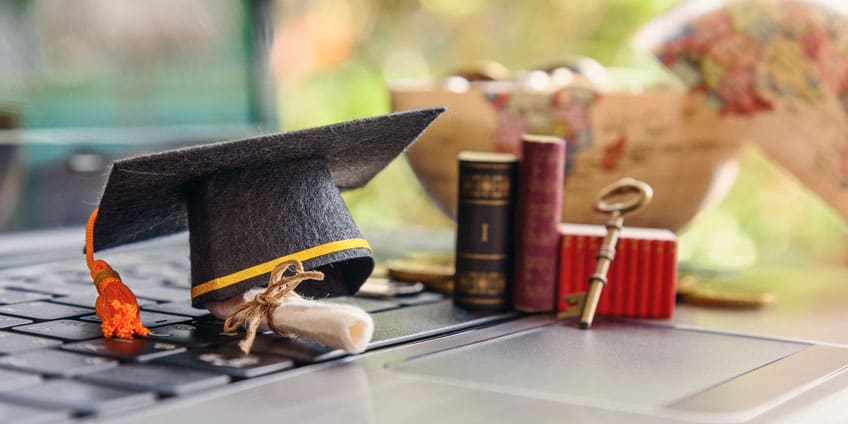 College admissions essay ideas should not limit you with some strict directions. They are just not as demanding in their nature as an argumentative essay, persuasive essay, or a research paper, which you will have a chance to write during your studies. Practically, you could describe any particular case when you've received some insight about yourself as a person, or when you began understanding your path in life more clearly. Admissions committee knows for sure - the more determined the prospective student is about their future, the better it is for the respective institution.
Students who can effortlessly show how they overcome obstacles or failure are regarded as more stable. They typically have the least probability of dropping out. Similarly, highly self-motivated people can surely organize the curriculum for themselves and benefit from it the most. The successful college essay idea ensures you are one of those people. Finally, practicing how to write college application essays and collecting various ideas for them eventually might help you when writing essays for scholarships.
Consider gathering some creative college essay ideas before starting to write one. Think about it. The college essay is made for you to show who you are as a person and to become noticeable out of hundreds of similar applications. So, as long as you know what the ultimate point and structure of your essay should be, you can start collecting unique college essay ideas, which would be solely your own. Moreover, the topic of your choice is not prohibited as one of personal essay ideas for college. So, how you can collect the best ideas and make the most of them?
Creative College Essay Ideas Search: Use Lateral Thinking.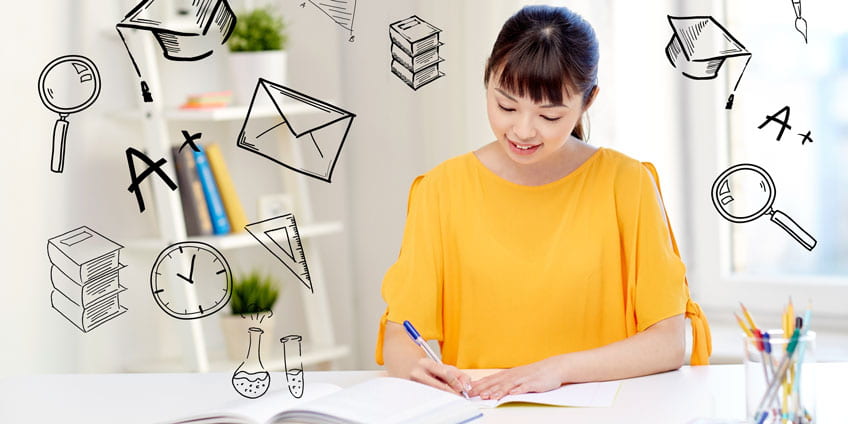 First and foremost, one cool strategy is to use lateral thinking. This approach for generating new and outstanding ideas was created by Edward de Bono in 1967. Basically, he describes the ultimate formula for becoming creative and pioneering with exciting ideas in any field.
He suggests quite a few techniques.
Technique #1: Prove by Contradiction.
Show your strength as opposed to weakness. In other words - spark the light of your talent in a dark room for it to shine especially brightly. You can describe a contradictory environment. If you are not too vulnerable to sharing details like that, think about the saddest moment in your life, the most dangerous one, the hardest decision. That's where your best sides may flourish.
Technique #2: Cut in Pieces and Rearrange.
By applying this technique, you can choose the best ways to tell a particular story. What is the easiest way to avoid excessive details, tangly structure, or wrong impression? Do these simple steps!
Now you will need to take a piece of paper and a pen. Write or draw the probable topic for your college essay idea on top of the piece of paper. Think of what memories arise in your mind. Write them down as succeeding sections. After you've done this, you should break these big sections into smaller ones, then again smaller ones, and so on until you come to the smallest details, which you can remember about this experience.
The next part is when all the lateral thinking begins to work. Your task is to rearrange these pieces in a totally new manner (if you want to use a chronological structure, this approach might not fit)! You may look at this experience from a totally new point of view, discern the most showing patterns, and build up an engaging story. Perfect for organizing raw college essay ideas!
Technique #3: Brainstorm without hasty conclusions.
This technique allows for rather broad research than a deep one. Your aim here is to collect as many ideas as you possibly can. Think of all the themes, which you could ever imagine yourself describing verbally. Even if they sound inappropriate or silly, don't stop collecting. Only rule? They should be as short as one sentence. Don't make up your mind about whether or not those ideas fit for applying to your chosen colleges - just free yourself. Eventually, a memory of an especially delicious pasta may fit wonderfully for portraying the milestone of your unique achievement when dining in a fancy restaurant.  
College Application Essay - a Topic Ideas Questionnaire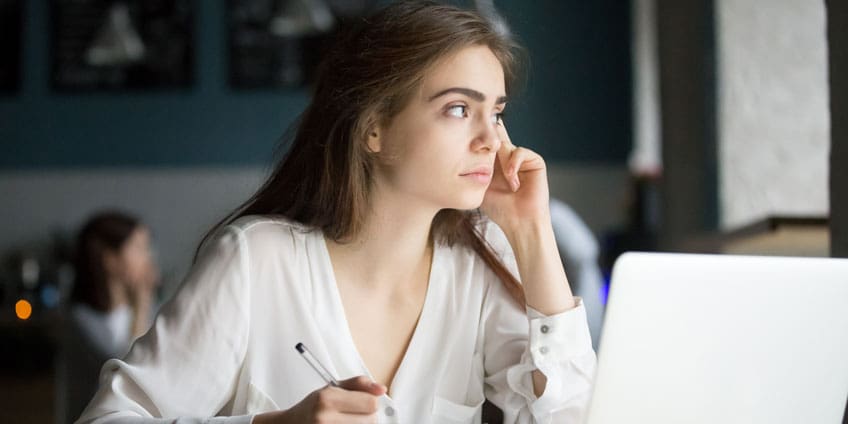 To come up with an exceptional and memorable idea for a college essay, you can run through the questions listed below. They might help you pick out the topics that describe you the best. Surely, you would also differentiate essay ideas that really work for admissions essays.  
Questions for choosing a college essay Topic:
Does this idea show who I really am?

Am I honest about this topic?

Will the reader remember my essay after a long day of reading other essays?

Does this essay idea show the change in me?

Does it portray my growth as a person?

Is this story unique?

Will this topic engage the reader from beginning to end?

Did I learn something significant from this experience?

Did anything good come out of this bad situation?

Can I describe something different from everyone else's experience on this topic?

Why do I remember this experience?

Is this event important and meaningful for my whole life?

Didn't I already display this information in my resume or application form?

Do I remember any exceptional details about this situation?
Another great trick is to imagine the reader's feelings as they read. So you can provide engaging storytelling and make sure your essay won't become something boring and forgettable. Also, using active voice helps to show your go-getter attitude for life. For example, instead of writing "A charity event was organized," write: "We organized a charity event."
Creative college essay ideas are often awesome stories to be told. Be confident to use descriptive language. Admissions officers will understand the idea behind your narrative for sure. Don't pressure yourself with writing the moral of the story straight as it is. Just make your details so showing that their true meaning will be understandable by anyone who reads your college essay. And don't forget to end the essay using an uplifting tone, especially if you were writing about challenging or sad events in your life. College committee wants to see that you can cope with problems, which arise, and they are curious to know what attitude you choose for moving forward.
College Essay Ideas That Worked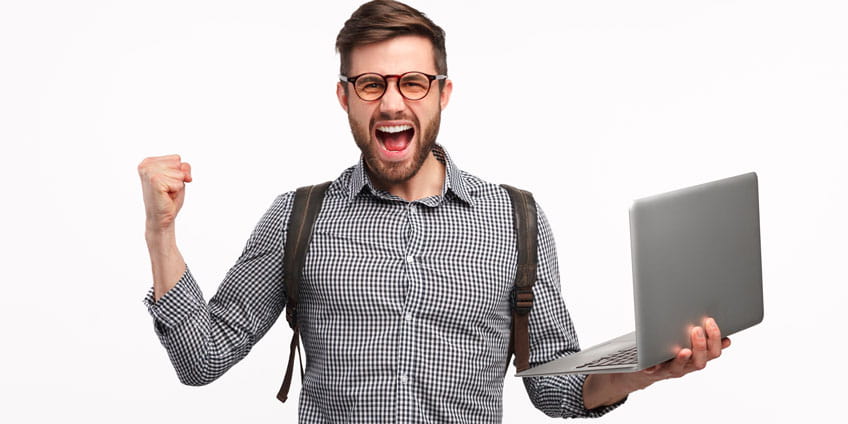 What is the main reason for you to think of ideas for a college essay as of really great ideas? Most likely, it's the fact whether or not they were successful during the application process of other students. Everyone hunts for ideas that worked with college admissions officers. But the truth is, they are nothing new. The general idea might be classic, but what ultimately matters is the content that you put inside of it.
Specific college application essay topic ideas might vary greatly. There might be thousands of them focusing on different areas and events of your life. Yet, we recognize a few primary directions of really good essay ideas for college. We divided them into four categories.
Difficulties
Showing how you respond to problems that occur is highly appreciated by colleges and universities. Because, inevitably, you will face many challenges in your adult life in academia, that never occurred in your life before. Are you going to sit down and cry or are you willing to tackle the problem? Show them what you are really made of!
Accomplishments
The list of your extracurricular activities and contests won in high school is not enough to understand your true passions. Colleges want to know more details about your ability to grow. In your college essay, you might tell a little bit more on how intricate was your path to success while moving to some goal, at which you succeeded.
What inspires you
College essay ideas about books you love or people that inspire you, sound less important from the first sight than themes describing your life experience. Nevertheless, college application committees like those essays. Through the story about your favorite book, you can tell so much essential and unique information about yourself! For example, how do you identify with it, why it feels familiar to you. Things and people that inspire you may reveal unexpectedly personal qualities of yours. Moreover, by writing about what you love, you maintain a passionate and fluent literary style, which is at all times appreciated.
Why this college?
Surprisingly, it's one of the most common admissions essay questions among colleges and universities. Naturally, higher education institutions want to know what other features besides reputation draw you to them. This type of essay needs more preparation than other college essay ideas. Crafting essays for other colleges to fit this type of application is practically impossible. That's why, it's useful to perform some research about particular programs, scholars, achievements, and other opportunities, which this college might bring you. Focus on telling what academic plan do you prepare for your studies, what long-term goals you have, and how the specialties of this college might help you with reaching your daring aspirations.