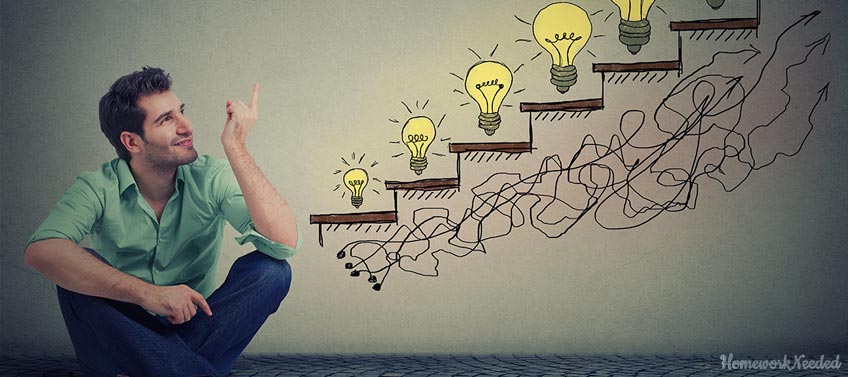 Everyone has their desired dream, and if you don't get closer to it confidently, you've got a problem. You can suddenly find out you don't even know what exactly you want.
1. Have Imagined Friends

If you are only lying in the direction of your dream, you are going to need allies. Those who will never criticize you, but will give reasonable advice in a difficult situation.

Don't you know where to get such allies? Think them out! Just like American Indians, who summoned their spirits.

Whom would you like to see by your side? Aristoteles? Beyonce? Harry Potter? They can be fictional heroes of books and films, real and fake characters, childhood friends, or your dog.

Think out who will sit in your house or working room. Imagine what they could say to you every time when you start doubting your powers. Learn how to accept tips and helpful recommendations, write down supporting words of your allies. This will help you look for possible real allies in future.

2. Understand Your Feelings

One of the problems of the modern world is that people hide their feelings. Not only from other people around them, but from themselves. They think it is not allowed to be angry with their children or to envy their best friends.

But it is difficult to reach your goals until you haven't understood yourself. That is why you should learn how to listen to your inner voice and stop separating yourself from others with the words "I'm fine".

There are happiness, fear, anger, and millions of feelings that come from them. Every human feels them.

You can stay a good man and feel anger and envy. It is ok. But it is not good when you forbid yourself to feel like that.

Create a list of emotions you've felt during your life. Then put a tick on the list once you feel a certain emotion. Some days later, analyze your "diary of feelings": it will tell you a lot about your personality.

Don't you worry too often? Don't you have a cheerful mood at all? Then you need to understand where it comes from and to get rid of this negativity.

3. Make a T-Shirt for a Loser

Instead of complaining that you can't do something, allow yourself to be daring and rude. Think out a looser T-shirt series. What signs would appear on them? For instance:

Please No Hugs!
Actually, I'm Tall!
What Do I Need to Earn?!
I Need a House!
Don't Feed Me!
Yes, I'm Fine! Does It Piss You Off?

Let your fantasy flow. It is always pleasant.

4. Stop Dealing with Junk

There is a chaos in your home and you feel guilty because of it? Stop it, you can't win chaos. It is not an accident that your house is messy – your subconsciousness tries to tell you something through that. This is how you solve some problems. Junk lets you feel there are many important tasks you need to do, but you can't find time for them.

Imagine that you have a spick-and-span house. Will you be able to live on a furniture catalog page? No.

Still, you can't leave junk alone: chaos breaks your internal calmness, and the dream needs more space.

Learn to distinguish really important elements of your life from those you think to be important. You don't need to make an overall cleaning for that, start from your desk. Put important documents from it into a reliable place, sort old magazines, throw away trash, bring your cup to the kitchen.

Promise yourself to throw away 10 items monthly or to devote 10 minutes a day for cleaning. Soon you'll feel that your house has become brighter, and there is a lot more time that is free. And stop feeling guilt: people are born not for dealing with junk.

5. Write a Press-Release

Write three imagined press-releases and devote them to yourself. The first one should be exceptionally fantastic. For instance, tell how you bought a yacht for 200.000 dollars and left to your own island in the Mediterranean Sea.

The second press-release should be devoted to your life in three months. If the day is July 8, then the date for your press-release should be October, 8. The event you will write about should be more real. For instance, tell about your vacation, swimming in the sea, and visit to a good restaurant.

The third press-release should tell about you 2 years later. Write about the most wonderful event you could ever imagine. For instance, you've bought a house in Spain and you are preparing to move there.

Do you think this does not have anything to do with the real dream accomplishment? You're wrong. This is what you are always repeating.

Do not refuse your dreams. Now you have at least five exercises that lead you towards the goal.