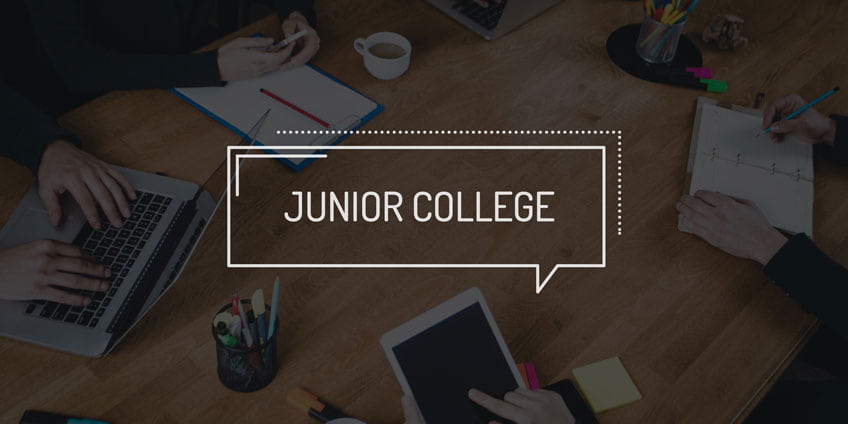 Do you know what a junior college is? It is an institution which provides two years of education that corresponds to the first two years of a four-year college, according to the Merriam-Webster dictionary. Usually, it offers various fields of studies like technical, vocational, and liberal ones. Don't worry if you have not heard this term before since it is not frequently used nowadays.
In short, it is for the most part synonymous with such a well-known term as a community college. And today people prefer to call it in that way instead of using the former variant. However, it should be noted that despite a large degree of similarity, those concepts are somewhat different.
The history of its formation dates back to the 20th century. By the way, what do you know about the first junior college in the United States? Any ideas? In fact, it was called Joliet Junior College. And it was founded back in 1901! Actually, it continues to set an example of both affordable and quality institution to the present day.
Junior College's Concept Uncovered
So what is a junior college? No wonder, the right answer lies in history. Let's uncover it immediately. You should know two main factors that led to its establishment.
First, the traditional university model of studies was simply financially inaccessible for many students. On the other hand, the widespread insufficient preparation was a significant barrier to go into a four-year university right after graduating from high school too. If your multiple assignments present a real impediment right now, a college homework helper is ready to assist you in this matter.
That being said, its advent was triggered by an unfortunate state of American education. And it was actively implemented by multiple reformers who desired to help all students to have access to higher education.
Undeniably, it was an invaluable project from all possible perspectives. During these two years of studies, students had an exceptional opportunity to prepare thoroughly for university life. Generally, they used this period of time for saving some money, as well as to apply for grants, scholarships or other available financial aid.
In the beginning, a majority of junior colleges were affiliated with traditional universities. More often than not, they had an agreement of automatic admission, which ensured the acceptance of every student graduated from the junior college into the university or at least requirements were not very strict under the arrangement in question. Nevertheless, in the course of time, it became an independent entity with its own governing structure and the whole new direction of development.
Transformation of Junior College: A Path to Success
Over the years a concept of the junior college gradually transformed from a simple extension of a high school and then a lower division of private universities to a full-value institution, which offered a great variety of high-quality programs for its students. Unsurprisingly, it has introduced for the very first time in history a number of flexible study options, such as part-time study, evening sessions, weekend workshops, and more, Britannica stated.
At some point, its important role became incontestable. It was from this moment on that junior colleges began to transform progressively into the modern community ones. As you may know, its tuition fees are quite affordable. That is why a lot of Americans prefer to choose this particular variant. Also, because of open enrollment, everyone has an opportunity to study under the condition of providing a high school diploma or in some cases its equivalent (if applicable).
As a rule, these days most of them offer so-called Associate degrees. For instance, Associate of Arts, Associate of Science, etc. along with various certificates. Moreover, there are community colleges, which offer four-year degree programs and thus adopting the same scheme as traditional universities. And besides, quite successfully. It is therefore not surprising that a lot of countries all over the globe apply different approaches regarding their educational system based on the US model.
Conclusion: Why Junior College Education?
If you feel that you are not ready to enter the university right after high school, opt for its alternative as it has numerous advantages. Take your time, enhance your knowledge in different disciplines, gain some confidence and eventually transfer to the university of your dreams after successful completion of your junior studies. Additionally, relatively small investment in comparison with traditional university makes the choice at hand even more enticing. But after all, it is up to you!