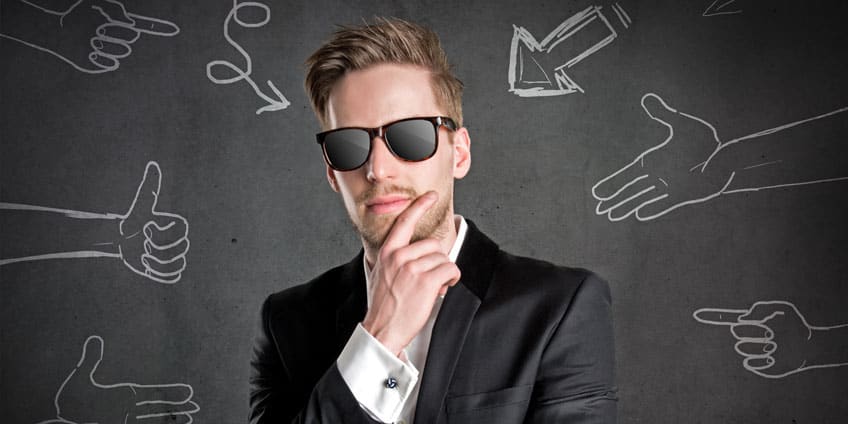 Almost every one of us wants to ride the wave and to stand out in the crowd. Almost every one of us, regardless of our character, tries to be in the center of attention and wishes the day of the glory came sooner. No matter where you study, there's definitely a fashionista, or a wonk, or a fan of Harry Potter in your class. I bet you remember your school prom queen and the captain of the soccer team.
According to Mitch Prinstein, the author of the well-known scientific book "Popular", our popularity in high school affects our future, job, salaries and health.
However, have you ever asked yourself why people are so obsessed with popularity in college?
Is Popularity the Key?
If you want to zip through this paragraph as quickly as possible and get to the tips, I would not do that. You may think talking about the positive effects of being popular in college will not help you to gain popularity, but it will.
As soon as you become popular, you will have a whole lot of benefits. Let's figure them out and move towards the goal of becoming a popular student.
First and foremost, if you are popular, your opinion will count. Much of what you offer will be heard. You will have your crew, so to speak, who will make you popular and attractive in college. It is not just nice to have people who take your opinion into account. It is so important to feel support of ten, twenty, maybe hundreds of people and know that whatever happens, they will always be by your side.
If you are popular in college, professors may make some concessions. If you have worked well, they will certainly treat you as not just another student, but as someone who knows more than other visitors of their lectures.
If you have a great reputation (which is a part of being popular), your professor will recommend you taking part in different contests, speaking at conferences, becoming a president of the college (why not?). It is called networking, gaining the leadership skills and experience that have implications in your life. Moreover, people with such experience earn about 33% more than those without it.
Your popularity will push you through to take better positions among your college mates, to enjoy personal growth and self-confidence.
Sure, some studies say there are as many pros as cons of being popular. But I am not going to focus on the latter.
Then the next right question is whether being popular in college is still the province of a few, or each of us can achieve it?
The challenge now is to prove to you that popularity will not fall down on you from heaven. Money cannot buy you the status of a popular student. But it can be obtained through specific actions.
What Makes You Popular?
Here we are, at the main point of our article. If you are a student right now, pursuing the goal to become popular in college, then you have to choose how you are going to win the hearts of your mates. So, here are some tips to help you become a popular guy or girl in your college.
1. Be an Expert in Something
If you are good at something, make the most of it. For example, in college I was great at writing, and everyone who had difficulties with it came to me for help. Students who had troubles with grammar or heartrending essays in our English classes asked me to lend them a hand. So, if you provide such help with assignment, the college will already know that you "really know the stuff".
If you are a perfect singer or a promising boxer, a brilliant mathematician or a gorgeous pianist, take advantage of your skill to become popular in college.
In this case, your fellow students will introduce you to their friends. And this is a win-win situation: it's about experience and popularity.
2. Be Trendy
It is widely known that the world's most famous people prefer looking fashionable. Of course, being stylish and trendy does not mean you should wear a Gucci's tie or a Ralph Loren's clutch in college. Your style just should be different from that of other students.
For example, do not put on beloved jeans and T-shirt in college. Use a perfect combination of white and black, classic trousers and sport shoes, or a trendy dress and nice sneakers. Do not be afraid of experiments. You don't need expensive stuff. Simplicity with a sense of fashion is trendy today.
3. Be Good-Humored
They say, sometimes it is harder to make people laugh than to make them cry. A good sense of humor not just makes you popular in college, it is a key to your success.
Do not take your flaws too seriously, have the courage to laugh at yourself. An easy-going, witty, broad-minded person is always in the center of attention and college life. Believe me, the right joke told in the right place at the right time is the fastest way to become a popular student.
But what should you do to develop your sense of humor?
To sound funny, use metaphors, interpret sayings in your own way, be aware of all relevant news and event. To put it simply, you need to read a lot. That is how you gain your knowledge. And at the right moment you won't even notice how you make up such a hilarious joke.
It will be enough just to emphasize something that is really your cup of tea. But all the above-mentioned points together can help you become more popular for sure. Remember, popularity loves those who firmly pursue their own goal.
So, we've found out what things can make students popular in college. But what can you do to pump up your popularity?
How to Level up Your Popularity
I have selected the most suitable tips on how to be popular in college. Read carefully and soak everything up like a sponge.
1. The Way You Look
Whatever genius you are, your college mates judge you by the way you look. If you do not take care of yourself, your chances of getting popularity are really low.
You do not need to put on a pretentious outfit. It will be enough to look neat and presentable, to have a shower every day, to wash your hair and get a manicure. (It concerns boys too. At least cut your nails if you really want to be popular).
2. To Be in Public
The more you are in the college public eye, the more likely you will be remembered. And this is the first step towards becoming more popular in college. Try to get involved in all kind of activities. Be a constant participant of college concerts, Student Council, a glee, a cultural club, or a football team. Or organize local fests yourself.
A party for Kate's birthday? A charity cocktail gala for saving pandas? Why not? I do not tell you to be everywhere. Sometimes that popular people can be annoying.
Just choose the college events you really want to participate in and engage yourself in them. It won't be easy because it takes a lot of time to make a performance or get some skills to be a part of a college basketball team, but the result will strike you.
3. The Art of Good Conversation
It is one of the 5 habits of popular people. And it is better to start practicing it in college to be a master of it in the future. This is the great skill you can learn. Do not be afraid to comment on a situation you are in, share your thoughts about the event even if you disagree with something.
Imagine you are at Lili's birthday party – a common situation for a college student. How to start a conversation if you do not know all those people? Asking questions is the way to get to know them. There are some good ones to start with: how did you meet Lili? Do you know Jack from her group? Have you ever been to Hurt's concert?
Keep the conversation going by introducing yourself. Find some common interests and describe your experience in this area.
And here we are back with the sense of humor! Statistics claim that 70% of conversations which contain a joke within the first 5 minutes after the beginning end up with a friendship.
Let's Watch Some Popular Movies!
I have another question: have you ever paid attention to how college students become popular in movies? Yes, movies exaggerate the facts. Nevertheless, they have a kernel of truth. Here are some examples from famous movies on how to become popular in college.
Gossip Girl
All of the movie characters are elite. They have rich parents, gorgeous dresses and fashionable suits. The only way to stand out in the crowd is their charisma. Serena has that charming look, Blaire has a volatile temperament, and Chuck is a great example of a bad boy. Every character has their own opinion on life, and it makes them popular even in the society in which it is truly difficult to be different.
High School Musical
It is like a whole era. The film shows us at least four ways to become popular: to be great at basketball, to be a hard worker, to get involved in a musical or to start wearing pink. If you choose the way of Zac Efron, be ready to master the dribbling technique. If you want to follow Vanessa Hudgens' way, it is time to take singing classes and focus on your studies. Want to feel eyes on you? Be as trendy as Ashley Tisdale. But here is my personal advice: do not overdo with pink.
Bring It On
The point is not always in winning. You are popular when you have something to offer the world, something to tell about, something to show. If you are great at some kind of sport (or at art, science, etc.), just keep doing what you love the most, and the results won't be far behind. Sometimes it is not about popularity to gain, it is about friends to make.
Popularity Isn't the Key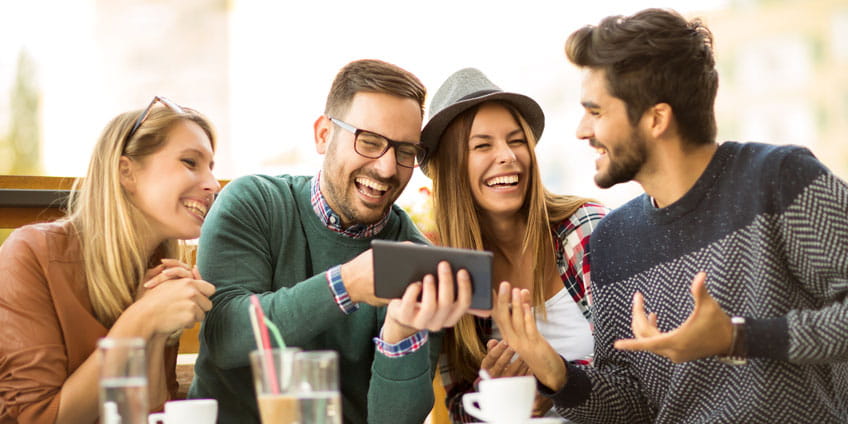 It is hard to resist the statement that popularity in college is the key. But sometimes it is enough to be cool in your own way, to find one special thing about yourself (great intuition, or an ability to notice something that others can't see, or unique memory) and follow it. And become popular.
Look at the most famous people in the world of show business. Rihanna was teased for the color of her skin. Lady Gaga was relentlessly bullied in college because she was different. The future Batman Christian Bale was beaten by his fellow student because he started acting at the age when most guys think about PlayStation and beer.
Today's most-known politicians are not exceptions. Fat Boy Bill (Clinton) was beaten for clumsy dances and terrible fashion sense. Barak Obama and Prince Harry faced with the problem of bulling as well, but it did not stop the black boy and the ginger boy to become the most prominent people in the world.
The problem of not being popular concerns also the Olympic legend Michael Phelps. His fellow students in college laughed at his big ears and extra-active lifestyle.
But it is your choice: to accept bullying or to prove it wrong and become popular.
To tell the truth, some just don't strive to be famous and prominent. They find joy in walking along quiet places, holding the hand of their lover.
You can be loved by thousands or deeply loved by one. Everyone understands popularity in their own way.