A resume is not just a list of your professional skills. It forms the first and often the last thought about an employee. The task of a resume is to bring you not feedback, but job. In this article, we are going to speak about creating an effective resume.
Step 1. Learn Materials
There is an opinion that it is not obligatory to create a resume in order to get the job. You can send a portfolio or a product made for a certain company instead, for example.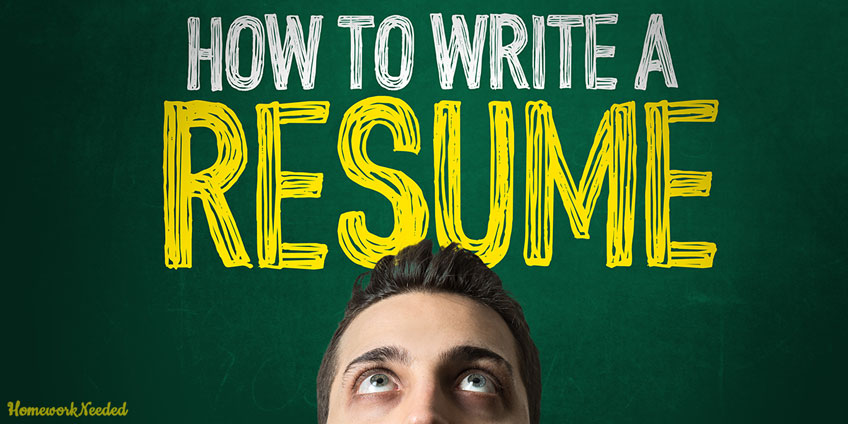 But such maneuvers rarely work and, as a rule, they are about very creative firms. Most companies keep up to a traditional recruiting method: resume + job interview. That is why it is important to know how HR-managers perceive resume, and what they and employers look at first.
Five "golden" rules:
If it is difficult to find the info about your job experience, education and skills in a resume, you can send a blank paper page with an equal success in that case;
If you don't say directly how you can be useful to the company, you are bound to fail;
If your resume can't be looked through fast, they won't look at it at all;
If you plan to pass to an interview, you need to pass through an HR manager first;
If the contact information is wrong, nothing else matters.
Many employees describe their education in details, touching even online courses of cooking. In fact, HRs and employers pay attention not to knowledge but to experience: the last position occupied, fame of the previous employer company, job experience and so on. Your family status and hobbies do not interest them as well. The 5-year job break will tell the employer a lot more about your personal qualities.
Step 2. Write
From theory to practice.
Do you hate writing a resume? That can be explained.
Until the interview happens, you are a resume, not a person. And it seems that you can't get to the point, no matter how you try. So, the resume will remain with no feedback and you won't get the job. These fears can and must me defeated.
Remember:
Resume does not have to elucidate all edges of your unique personality, and your self-esteem should not depend on you because you do or do not have a job at the moment;
Don't worry about every word you use. If your employers will see a pro in you, they won't care about the resume written from the first or the third person;
It is important to distinguish professional and personal qualities. Mention only things important for the particular position. It is cool if you are communicative, but this does not really matter anything for a programmer, for example.
After overcoming your fears, decide where to write the resume. Its effectiveness does not depend on frames and colorful fonts. A simple and fast way to create a resume which is easy to read: use Google Docs.
There you can find templates for resumes and cover letters (in the common style). You won't need to care about saving your progress while working: Google takes care of it. The completed document can be printed or sent as an email in DOCX or PDF format. The last one is more preferred. Additionally, you'll have your resume saved in a cloud service, and this means you'll have it with you all the time.
Video Resume
In recent times, video resumes become popular. Recruiters often ask candidates to record a video in addition to a regular resume or CV.
Video resume is a special genre. It lets HR managers estimate the candidate without an interview.
Video resume should correlate with these criteria:
The video responds to a vacancy. You pretend to take a certain place in a certain organization, so a video touches you as a worker of this organization.
A movie does not duplicate the content of a written resume. It is recommended to talk not about your qualification (this is what the employer can see on a paper), but about benefits which a company can receive when cooperating with you.
A movie shouldn't be too long. Briefness is the matter of professionalism. Your employer will appreciate you respecting their time.
Be outstanding. Recruiters watch hundreds of interviews. Try standing out of a "grey mass". The creative approach and moderate humor won't remain unnoted.
Imagine that your family or friends watch your movie. If this thought confuses you, do not send the video.
Creative Resume
A non-standard resume is like a roulette: they either think you're cool and invite you to get the job at once, or they write your name into a blacklist. Creative interviews are not for everyone. If you are afraid of criticism, you better do not even try. It fits not every specialization, too. But there are plusses:
Unfitting companies get filtered at once;
During the interview, you are not "Another one of…" but "That one who…";
New professional connections;
If you get the job, you gain the reputation of an outstanding worker at once.
Step 3. Edit
Web writers have the rule: write a text, read it again and throw away unnecessary stuff, then put it away for some hours or days, and edit it again. Same thing works with resume. Do not send it right after you completed writing. Read it and analyze for such lacks:
Orthography and punctuation mistakes. Aren't you sure about your grammar abilities? Ask a person who knows the language to read your document;
A document is longer than 1-2 pages. Compositions consisting of 3-4 pages are not read by anyone;
Lack of subheadings, underlines, lists and so on. Unformatted pile of garbage is incomprehensible and dull;
Lies. You'll easily be exposed, and you certainly won't get the job after that.
 
Like Hemingway, cross out all the things of no importance. As it was said before, resume is about fitting the exact position that your potential employer offers. It is not about "offer me the position that best fits both my talents and experience." Mentioning the fact that you couch baseball team is not necessary is you apply for content writer position. Shorten the final version as much as possible and make every word valuable.
Now it is almost perfect. But still there are some traps. First, no clear connection between the goal stated in a resume and the relevant job experience. Second, no explanations for long career breaks. Third, no experience. As it was already mentioned, they look at your experience first. If you are a student and don't have things to show yet, write that your studying is in progress, and show up the date when it is going to be finished. The main thing here: describe your potential: student competition victories, social projects and so on).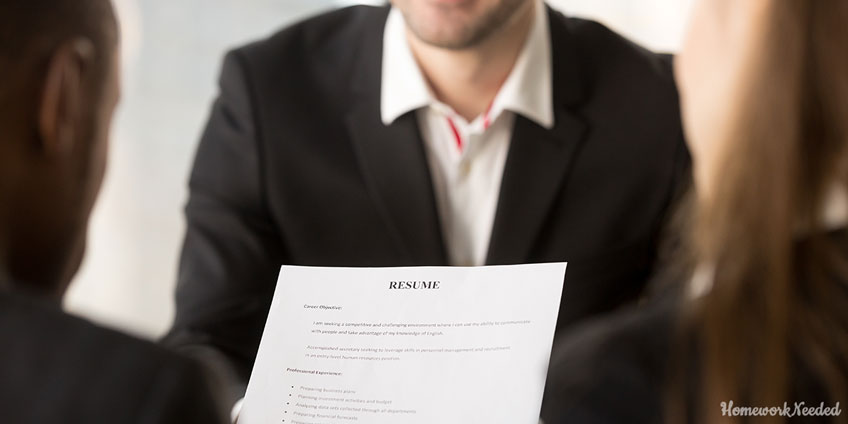 Step 4. Send it
Find out which form of communication is the most wanted in a company you're interested.If sending a resume with email, there can be used following recommendations:
Addresses like johnnydestroyer_1337@gmail.com may repel some HR managers. Your email box address should look simple and solid: first name + last name, last name + initials, etc.
Compose the topic of an email obligatory. The company you apply to probably has certain requirements to the topic line.
Place an accompanying text into the email body, and add resume file into attachments.
Don't forget to show contact info (except your email address).
These are overall recommendations. The employer can set special demands when placing a vacancy. For instance, to add a photo. Keep up to them.
After you consider all the nuances, press the "Send" button with no doubts.