Getting the "Student" status is a move into the independent life for many young people. On one side, this is all good: they get the freedom they expected so long. On the other side, new life is connected to certain difficulties, as you are to count only on yourself.
The question about spending money frugally is probably one of the most difficult and actual question for students: there are so many temptations around… Yet students can't earn much money on their own, and parents are not always able to provide full financial support to their children.
Lots of students, especially at the very beginning of their studying, met the situation: parents send them some money so they could live a month, and this money vaporize in a couple of days, making unlucky students to live on bread and water till the month ends. That's when first thoughts about learning to spend funds frugally appear.
The premiere thing to do is to learn counting your expenses. The best way to do that is to start providing a copy-book or a notebook where all your weekly, monthly outlays should be written. This will allow you to count your real exes and to analyze their expedience.
Once you get the transaction from your parents or your stipend, count the sum you need to pay for your dorm or apartment, for fares or ticket to get home, and the money to put on your cellphone.
The remaining amount of money should be divided into the quantity of days in a month: that is how you count your possible daily exes. Plus, don't forget to use your student's possibility to pay twice less for road tickets.  
Don't Spend More Than You Have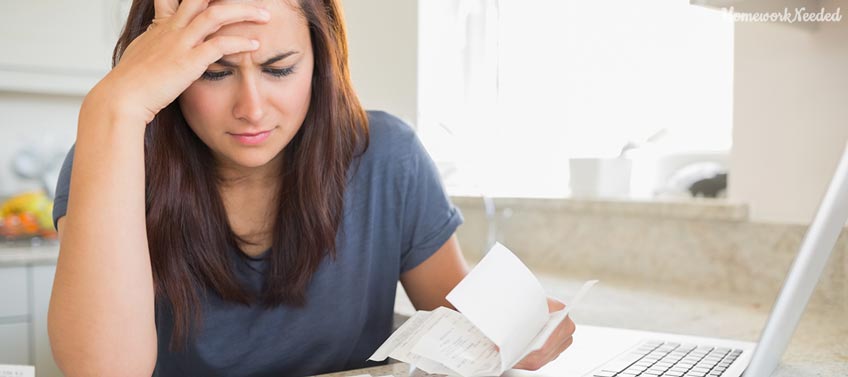 One additional rule of the frugal student is not to give up more money then you have. Otherwise this will lead you to constant debts. It's always difficult to get out of them, and possibly it's even impossible without someone's support.
When buying products at the store, you better buy a monthly amount of them through paying for family packs. This allows to save up to 10% of your funds, yet works only for cereals, pasta, sauces, spices – the products which can be kept on a shelf for a long time.
To have some eating during lecture breaks, choose places which are cheap to sell you meals: student's buffet or café on the territory of your school, for example.
How to Save Additional Costs?
Break your harmful habits: such as drinking alcohol and smoking. This will save both your health and your funds. Buying a pack of cigarettes and a beer can every day requires significant exes.
Try to spend less on the Internet and cellphone bills, too.
Teach yourself to cook meals on your own – this is cheaper than buying food that is already cooked by someone.
To spend money frugally and to plan a budget is the whole separate science for the student. You shouldn't expect everything to be perfect at once, this requires a bit training and controlling your wishes. But once you put some efforts and patience onto this, everything will be fine, and you'll not only be frugal in your exes, but to save some funds for something really important for you.