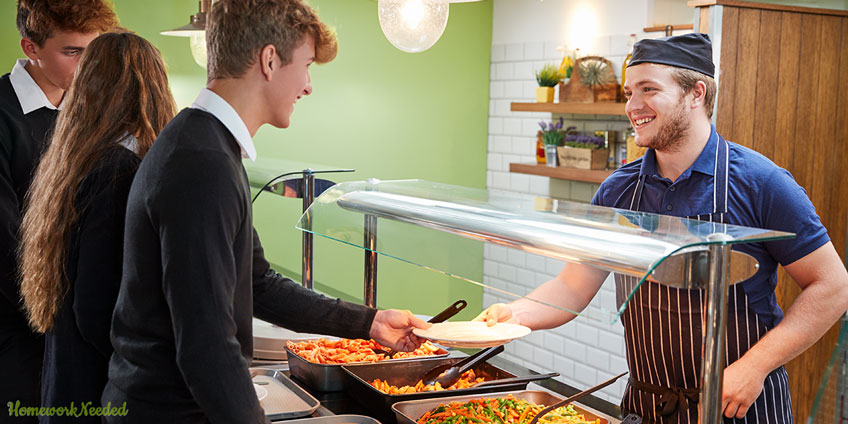 Five-ten years ago we were anxiously talking about overweight among American students and the entire society. But fortunately, we've already become more tolerant to this problem. Besides, we now know that it can be solved painlessly, without delivering a shattering blow to a bank card. The most effective thing in such a case is just a wish to change.
This might look like an ad of a newly-opened gym or a brand-new lotion. However, this is just an introduction to the issue that is a complete contrast to the one mentioned above. It tends to be more challenging, and bringing the really good solutions for it into life requires both political and economic intervention.
Today we're going to discuss food insecurity in the United States and its influence on students' academic success. Get ready to get amazed with the numbers. And make sure you don't feel hungry at the moment.
Let's make out what shocks educators and students the most and whether there are any ways to change the situation for the better.
What Is Food Insecurity and Why We Must Sound the Alarm
Despite the fact that only in recent years food insecurity in the United States has turned into quite a burning issue and thus drawn the attention of the public and specialists, the definitions of this term and its antonym were provided by LSRO (nowadays known as the Life Sciences Research Organization) in 1989.
According to LSRO, food security implies sufficiency, availability, and accessibility of safe, nutritionally adequate foods, as well as the guaranteed ability to obtain the vitally necessary amount of them in socially acceptable ways.
In its turn, food insecurity occurs when due to some reasons, such as resource constraints, safe and nutritious foods are insufficient, unavailable, and/or inaccessible, while the mentioned ability of consumers is uncertain or limited, partly or fully. Unlike voluntary dieting or fasting, which should be referred to as individual's personal preferences, food insecurity remains a serious economic and social problem.
Hunger, malnutrition, and general lack of well-being are the main and most alarming consequences of food insecurity. It's not difficult to guess how such consequences influence on the society in general and its most productive forces in particular.
In 2016 it was estimated that about 42 million American people suffered from food insecurity. Among them there were 13 million children. This means that one in eight Americans can be food insecure. Nevertheless, it has recently turned out that youngsters are the most vulnerable to this problem.
In December 2017 American Educational Research Association published an interesting article by Katharine M. Broton from University of Iowa and Sara Goldrik-Rab from Temple University, Philadelphia. The authors analyze the data gathered from more than 30,000 2nd-year and 4th-year college students and make a conclusion that about 50% can be considered food insecure. Broton and Goldrik-Rab argue that this problem has a significant impact on college graduation rate and discuss the ways to boost it.
It's widely believed that rising prices of higher education in the United States make the main reason why a very big number of students have problems with providing themselves with wholesome nutrition.
It's understandable that young people tend to choose successful study but not healthy and therefore more expensive food. But what makes a vicious circle here is the fact that writing good essays can be tough without having good lunches.
How American Students Have Reacted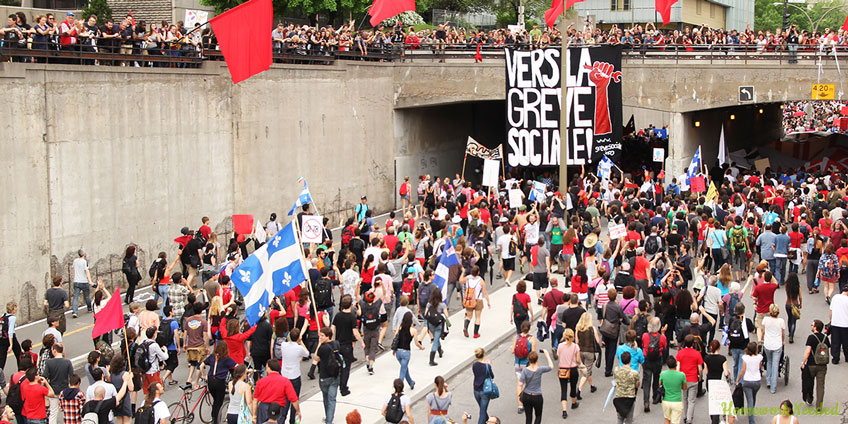 On November 3rd, 2017, Crossroads News, a newspaper in Georgia, published a news post about a hunger strike organized by 25 students of Spelman and Morehouse colleges one day earlier. The activists vowed to drink water and eat some vitamins for a fortnight aiming to change the part of the colleges' policies that relate to students' meals provision.
Participants' demands look more than reasonable. Students wanted their college chapters to allow them to share their meals with the classmates who really needed those meals. The thing is that unused meal vouchers usually go to waste. And that doesn't seem smart at all, does it?
Lillian Thomas, a student of Spelman College and an active participant of the strike, reported that out of 21 weekly meals she might use only 5 due to certain restrictions of her diet. So, she would gladly give the rest of her vouchers to the students who can't afford wholesome college meals.
In order to formalize such actions, the students demand their colleges to revise the delivery contracts with their food provider Aramark and agree on the official permission to share vouchers with the food-insecure mates. The demand was met successfully.
The strike took place not so long ago, but it was actually a part of a more large-scale coalition of American youth who have already become active members of the leading nonprofitable organization Swipe Hunger Out. They cooperate with American colleges and universities to put an end to students' hunger by donating extra meal credits and money.
Here you can learn more about the nonprofit.
Do the US Authorities Pay Attention to the Issue?
They do, though not very enthusiastically. Nevertheless, it was quite generous of Gov. Andrew Cuomo to propose that US public colleges should open free campus food pantries after the City University of New York estimated that 22% of college undergraduates and 30% of community college students were actually food insecure.
However, nowadays the only policymaker who has provided considerable funding of $7.5 million to the problem is Jerry Brown, the governor of California.
To sum up, today it's worth considering the idea of including food and shelter into the real-life college tuition in order to more rationally reform financial aid the US government is expected to provide to undergraduate and graduate students. Any way you slice it, hungry students can't write good essays and theses.