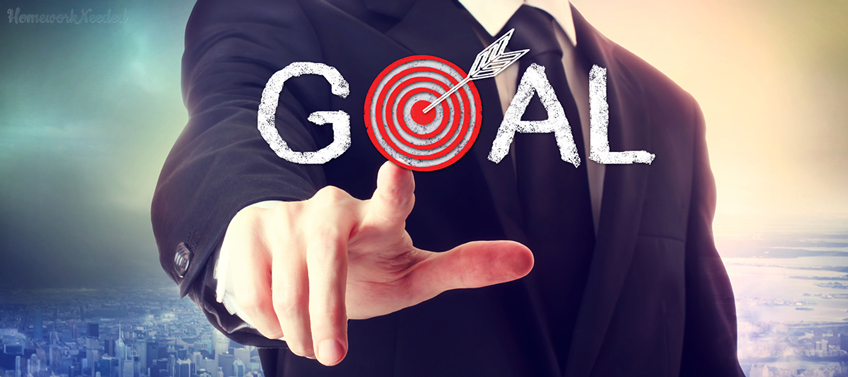 Once you understood what you want, don't stop. Dig deeper. Is this your goal? Is that EXACTLY what you want? Maybe, this is what your mom, environment or alien voices want you to do. If so – think about it.
Well, you're sure you want that actually. The right choice and proper shape of your goal is a half of your success. Let's see some criteria how to shape goals.
Goal Shaping
Preciseness
Putting a "house" goal is not enough. It is required to mention all the details. In other ways, you might be not totally satisfied with your success. You could have a house, yet it is not yours, you can't do what you want with it. A house is not of a wanted size, not in the town of your dream, and it's not a house, just a random bungalow. The goal achieved? Yes. Is this what you wanted? No.
Wrong goal: "A house."
Right goal: "My own house with three rooms & no problems in New York City."
Measurability 
Let's say your goal is to become a popular blogger. Thanks to social media, nowadays everyone has got the simple and precise indicator of popularity: large number of subscribers. If you feel difficult to determine appropriate numbers on your own, look at the page of a person you think to be popular, and take their number as a basis.
Wrong goal: I want to be popular.
Right goal: 5000 of Facebook subscribers.
Achievability
Ask for impossible, and you'll get maximum. Put ambitious goals before your life, wish to jump above your own head with your heart, and then land and study the objective reality. There is no sense to wish you had a third hand.
Wrong goal: I want people not to get ill with cancer.
Right goal: I want to get an employment in the organization working against cancer.
Meaning
Ask yourself a question: "For what?". Repeat it until the answer is something like "This will make me happy", "I'll feel satisfied", "I'll find myself as a…". At the very end, most of human wishes come to these simple things. That is why you better not to put a certain amount of money as your goal. Money is not a goal, it's the way to achieve something that will be useful, bring you joy, satisfaction and happiness.
Wrong goal: "I want lots of money to buy a yacht".
Right goal: "My own yacht".
Terms
Term is the necessary parameter for goal achievement. If you've got no beacons the sea of time seems endless, but the life suddenly passes by. Deadline approaching stimulates your speed, increases your performance, and helps you to recognize the temporary progress according to the time left till the end.
Wrong goal: I want to learn how to draw.
Right goal: I want to get the drawing courses certificate till March, 1 of the next year.
The Mark of Achievement
What is the mark of the goal "To marry" achieved? There appears an official document which confirms the fact of marriage. While achieving a goal, humans more likely move not towards the goal itself, but to the mark which could mean its achievement. Without this mark, a goal stops being precise. It's not enough to want a car. The car is yours once your surname appears in the document of property.
Wrong mark: "Dodge" car.
Right mark: VRD document for "Dodge" car.
Instruments for Achieving the Goal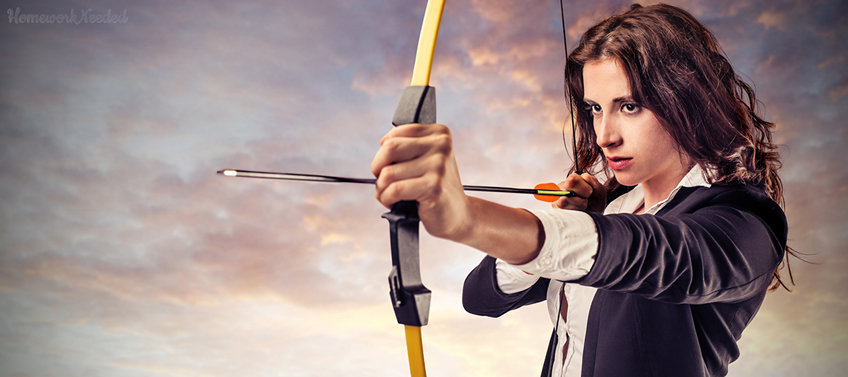 The Countdown
Write down the main stages, moving backwards: from the last one to the first one. The question "What is needed to…?" helps here a lot. Determine your approximate terms for every stage to keep up with the plan later.
Example
Goal: October 2019 - the new dwelling party in my house built on my own.
- What is needed to have a party in a house I'll build? To complete the interior (September 2019).
- What is needed for the interior to appear? Establishing the communications (May 2018).
- What is needed to establish communications? Roof cover (April 2018).
- What is needed for roof cover to appear? Building walls (March 2018).
- Laying the house foundation (September 2017).
- Choosing the building contractor (June 2017).
- Ordering a project (April 2017).
- Finding an architect (Tomorrow).
This is how you come to your first step: writing a social media message, asking your friends to recommend an architect.
Everyday Action
Perform at least one action in order to achieve your goal every day. Even if you have energy only for one micro-task, do it: think about interior colors, call your architect to talk about the date of your meeting.
Create an Environment
Fill the air. Subscribe to any topical resources, make friends and communicate with experts or experienced people, read, watch. This helps you to copy knowledge & helps you not to forget about the goal.
If your friends and loved ones support you and help you, it's perfect. Specialists and experienced people can provide you with moral support, not only limiting themselves by the expertize.
Tune Yourself
The way for those who think our thoughts are material. Insert yourself into the picture you wish to see. It could be your goal visualization: someone draws a goal, someone makes photo-collages with the goal and themselves. Some people practice the way "Live like you've already achieved it" and cultivates the internal feeling of having all they want in their hands.
What to Do If the Goal is (Not) Achieved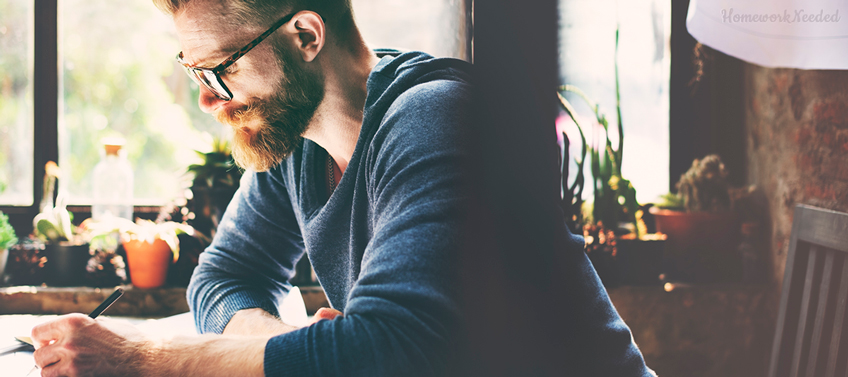 Analyze the result whatever it is. What helped you to approach the goal? What was an obstacle? What inspired you, what provoked you to procrastinate? What do you need to account or to improve next time?
Analysis and corrections:
- The goal wasn't achieved till the wanted time. Review your terms, correct them according to the gathered data.
- The goal is unactual. Maybe, your interests, values, life circumstances had changed. Correct your goal or refuse it.
- The goal is actual, but priorities changed. Life changed your plans, other questions require your attention. Review your goal and terms.
Don't feel sorry, don't criticize yourself, analyze, look for connections between causes and effects, make conclusions. Accept the situation you can't change. That will be much easier if you work on 100 percent during the way and get satisfaction from the whole process. Even if you couldn't do something, you had a good time. What's next on the list?